Less Phone, More Idea. I found these four words perfectly describing the nature of the First Smartphone from the house of Jolla running on their Home Grown Sailfish OS. You will understand that later in this article. This is a combo review where I am going to share my views on both the Hardware of Jolla Phone and its OS i.e., Sailfish which is very interesting. As cherries are always left for that last bite, I am keeping that interesting part of this review for later and starting with the hardware. This is really going to be an Unlike Review.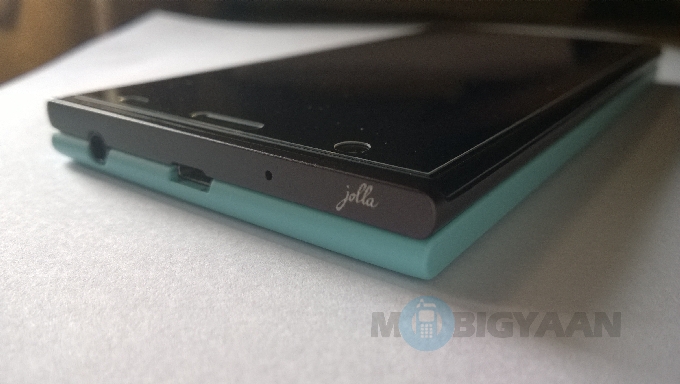 But before that, lets go through Detailed specifications to save a few words and focus more on Interesting Part.
Specifications:-
Operating Frequency- GSM – 850/900/1800/1900 MHz, WCDMA – 900/2100 MHz (Bands 1/8)
Processor- Qualcomm Snapdragon 1.4 GHz Dualcore
OS Version- Sailfish OS
RAM – 1 GB
Display Size- 4.5 Inch qHD
Resolution- 960×450
Other Display Features- Corning Gorilla Glass, 5 Point Multi Touch
Primary Camera- 8 MP AF With LED
Secondary Camera- 2 M
Internal memory- 16 GB
User Memory- Approx 12 GBe
External memory supported
Size- 131x68x9.9
Weight- 141g
Battery Type- User Replaceable 2100 mAh
NFC
Phone Book Memory
Sensors- Proximity, Accelerometer, Gyro, E Compass, Light
Android apps Supported
First Look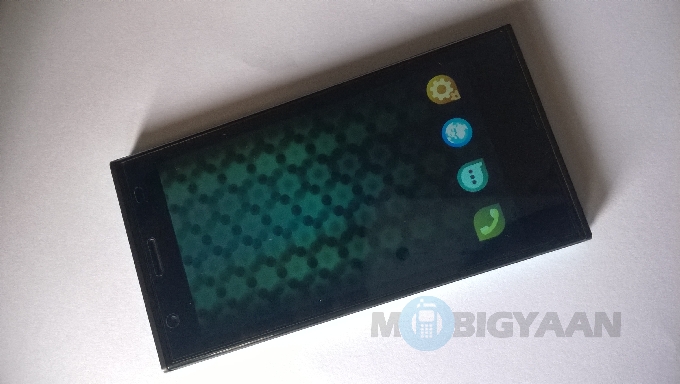 It is something like you have never seen before. It has got plain simple design with rectangular shape, which I personally consider the best shape, sturdy form-factor, metallic edge and disguised as a slim phone. When I said disguised as slim, I meant it looks like an ultra slim phone on top of another ultra slim phone, but ultimately not that slim compared to current trends in smartphones. But hard work on details given to its design is noticeable. It is really a stand out design which I guess, everyone would love. Few of my friends stopped by and asked about the phone just because of how it looked. The phone is very less branded and has given a Big Canvas to Experiment upon, again hinting on that Interesting thing.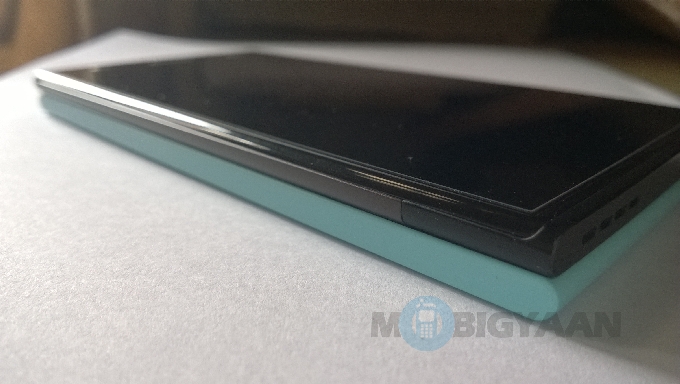 Some mandatory things to be mentioned here are:-
It has 3.5mm Audio Jack, micro USB port and a microphone on top along with Jolla Branding.
Metallic Power Button and Volume Rocker on Right part.
A Loud Speaker which is not that loud and Microphone on bottom. They smartly designed the phone to make you think it has dual stereo speakers but it has only one in real. The remaining side is left totally blank which I really liked, as you don't have to worry about pressing any button accidentally.

2 MP front camera for selfies and Video Calling, speaker and Proximity sensors on the front.
8 MP camera along with flash on the back of the phone.
Under the hood we have a Battery compartment, Micro SD card slot that supports upto 32 GB and a Micro Sim card slot. Other than that there are come connection ports for that interesting part which I will talk about later.
The Display
It does not have HD display. Every other phone in its range has at least 720p display. I was quite disappointed, but when I turned it up for real, all my disappointment was reimbursed by the look and feel of the sailfish OS. The screen really didn't felt like Non HD display. It really gives you a feel of something unlike others. The icons were sharp, less pixelated which is better than what anyone would expect, brightness was ample and everything on screen just looked very different, fresh and beautiful. Refresh rate was not that fast, but of course I can't expect it to have 60fps as that is some expensive feature to add. All I can say is the IPS display does its job perfectly. It is protected by Gorilla Glass 2 which again is not the best in the market but adds some durability on screen.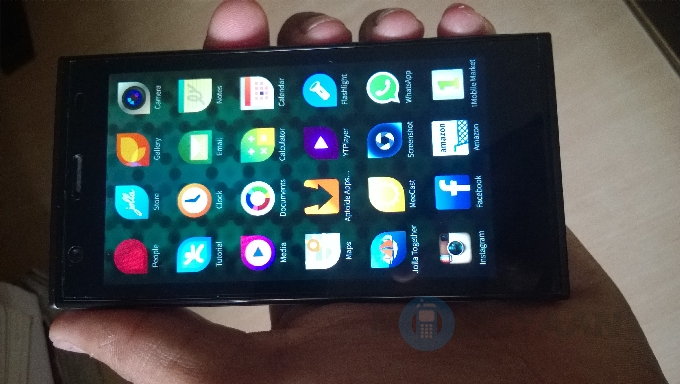 Performance
There is nothing much to say about the performance. The experience fluctuate every now and then, thanks to the under development Sailfish OS. While writing this review, I updated the Jolla to the latest OS update, which was a big one as they say. It was on trial and I was already warned for lack of stability, and so there it was, totally unstable after the update. But before update, it blew my mind. It was very fast and fluid. It was charm to work upon it. So, there is no doubt it has got some real power and won't let us down. Need is just the next stable update.
Camera
So we are talking about an 8MP camera with all basic features any camera phone have. As it is coming from the roots of that giant which is king in mobile camera, I was expecting real great features, but it turned out to be worst nightmare. While the camera picture quality is acceptable, the software enhancements just ruins it. I get very dark pictures in rather normal bright conditions and tweaking the basic settings just don't help much. There is lot of work to be done on Camera algorithms. Though, in ideal conditions, it gives great results when reproduced on a PC or TV screen. There is also a 2MP front camera which just works fine. You can see some samples here.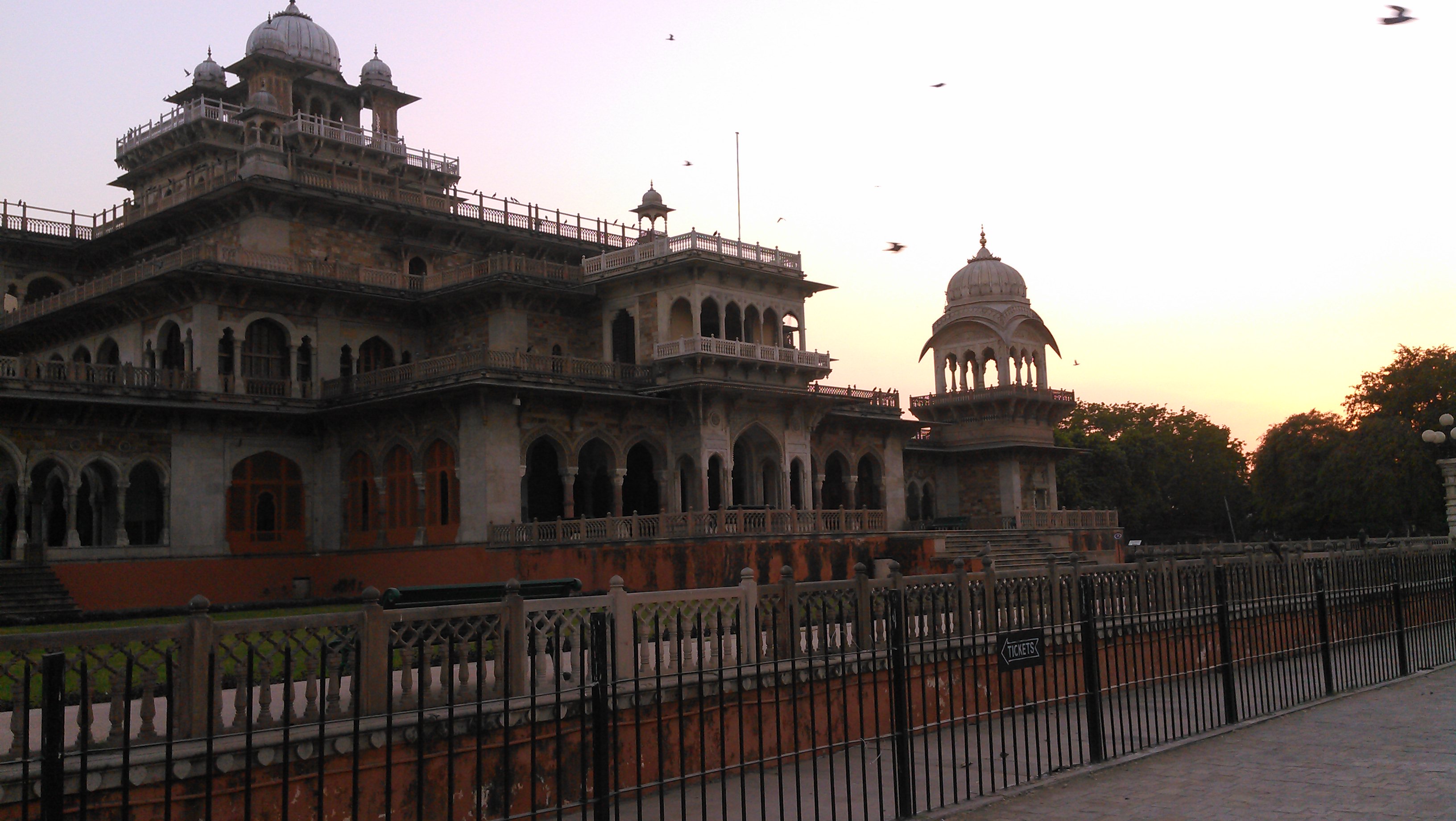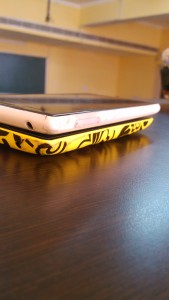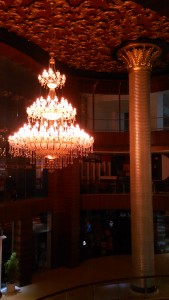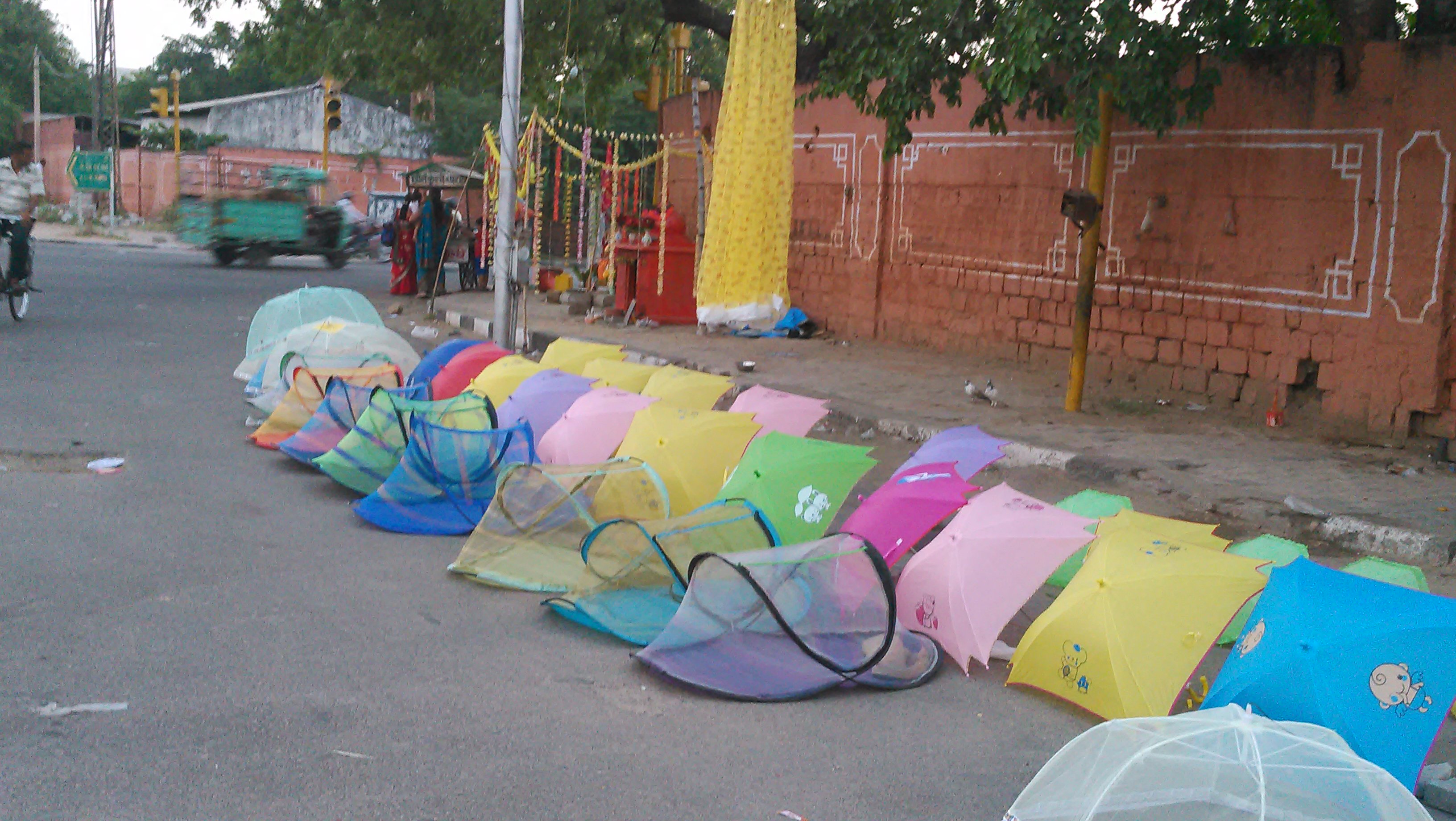 What you said? Video Recording? Ah! this is what I call worst. While Video quality is good, it do not really gives desired result when combined with audio recording. Yeah, the sound is very high pitched and nobody would like to hear it again. Again, they need to work upon it to make it work as desired.
Battery Backup
I had to charge it two (and sometimes three) times a day. Normal working like E-mail checking, doing small WhatsApp chat, checking Facebook 4-5 times a day, internet surfing with a few calls and messaging and all other stuffs like alarms, watching time, peeking on phone screen without doing anything will make your phone last not more than 16 hours, even though it has got 2100 mAh battery which in my view, should drive any other phone all day long.
Enough told about the hardware and stuffs, lets get to the main thing, ie., OS
The Sailfish OS is purely a Linux flavor. Beautiful UI, no buttons, swipes and gestures, maybe friendly (once you get into the flow, its all you want forever, but if not, it will irritate you). But I found this as the foremost important feature of this phone. Its a fresh breath in crowded market. The OS running on Qt5 engine is developed by skilled jolla developers and backed by many open source community members.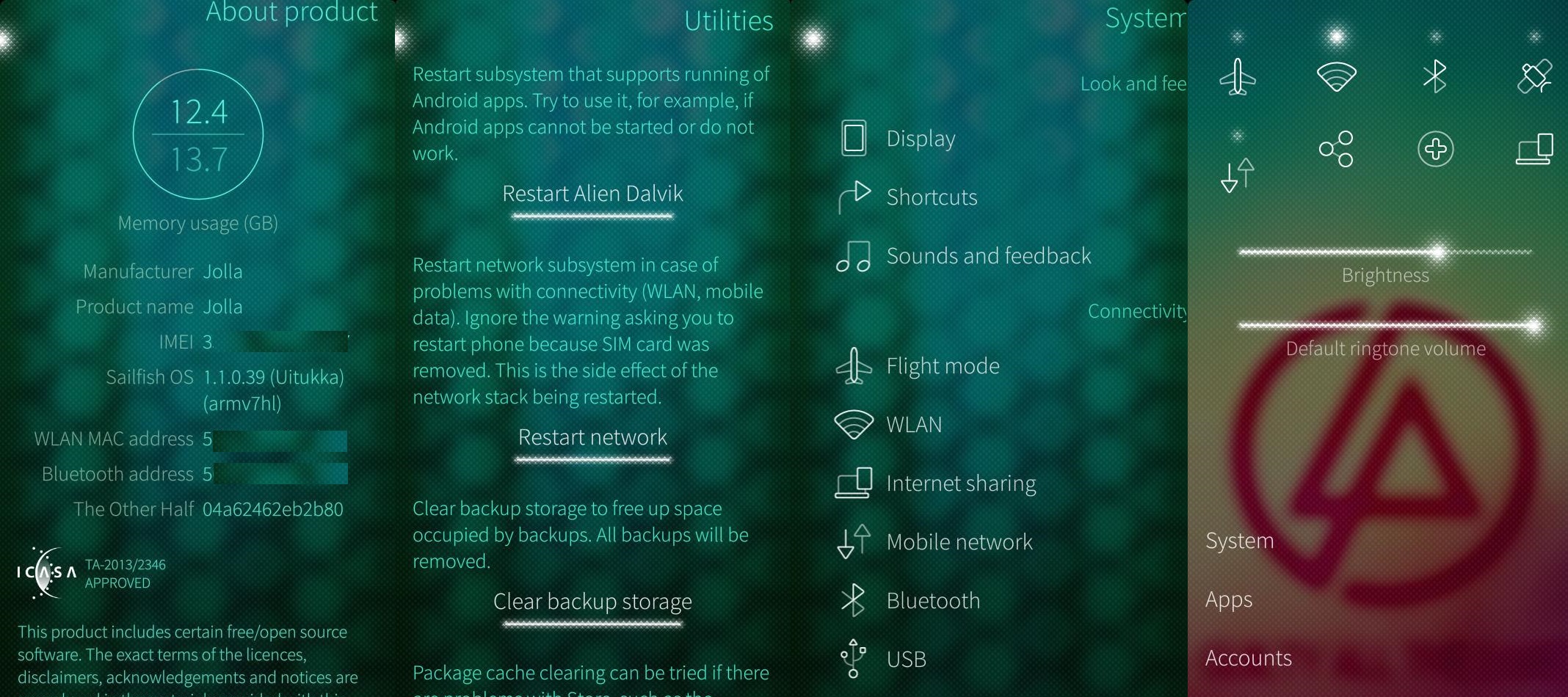 While I was using it, I felt the same when I first used Windows Phone 7. While Windows has took the giant leap under market pressure & graduated into a modern OS full of advanced features, Sailfish OS on other hand, is moving silently and developing steadily taking care of every small thing without any pressure.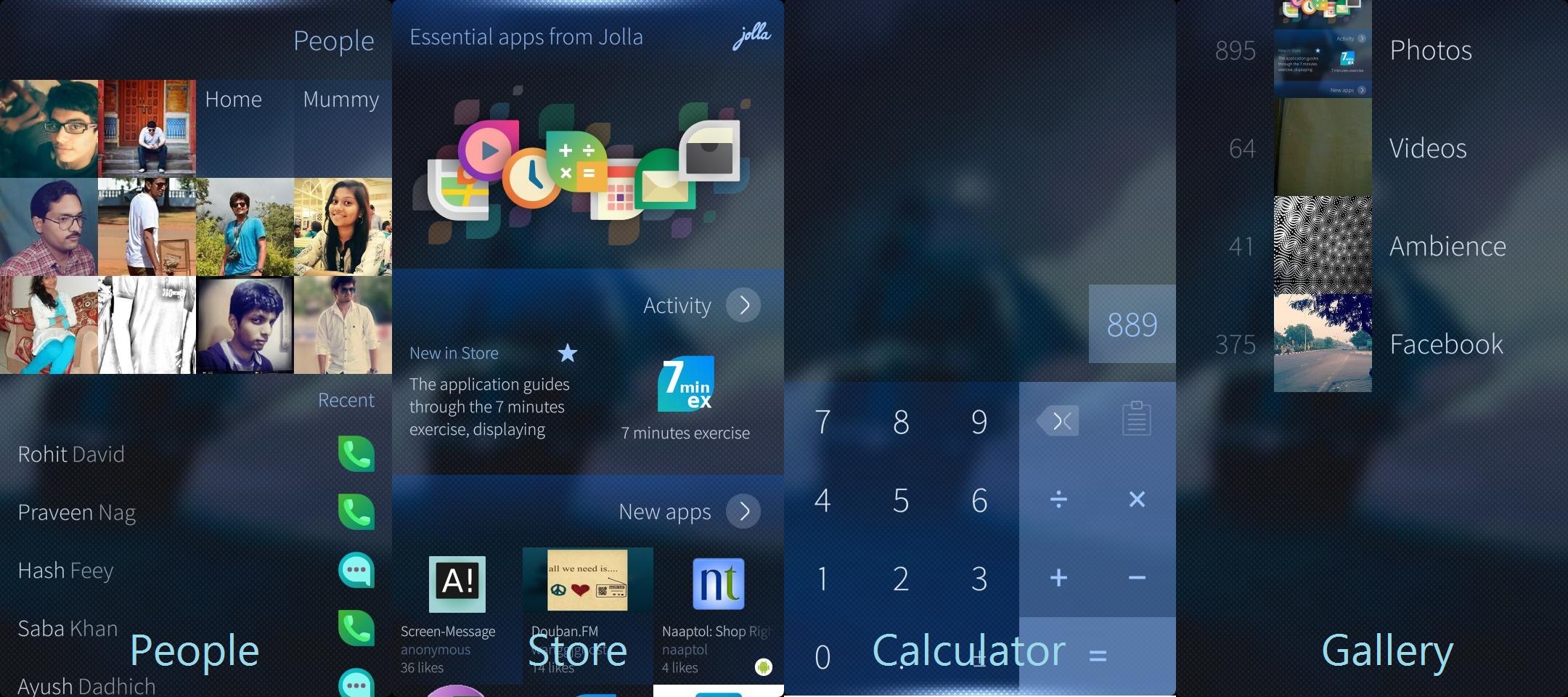 You just can't stop looking at it, its that beautiful. But don't just go by looks, it is also fast enough that I feel its a perfect OS for multitasking. Swipe gestures, Cover Operations and Simple UI makes it one of the beautiful OS you could only see in movies. Unlike other platforms which have home screen showing apps & widgets you choose to see, it shows you a short version of apps as covers or say tiles, which are responsive and can do small tasks like changing track, add note, write a new E-mail, show latest calculations, etc, without actually opening the app.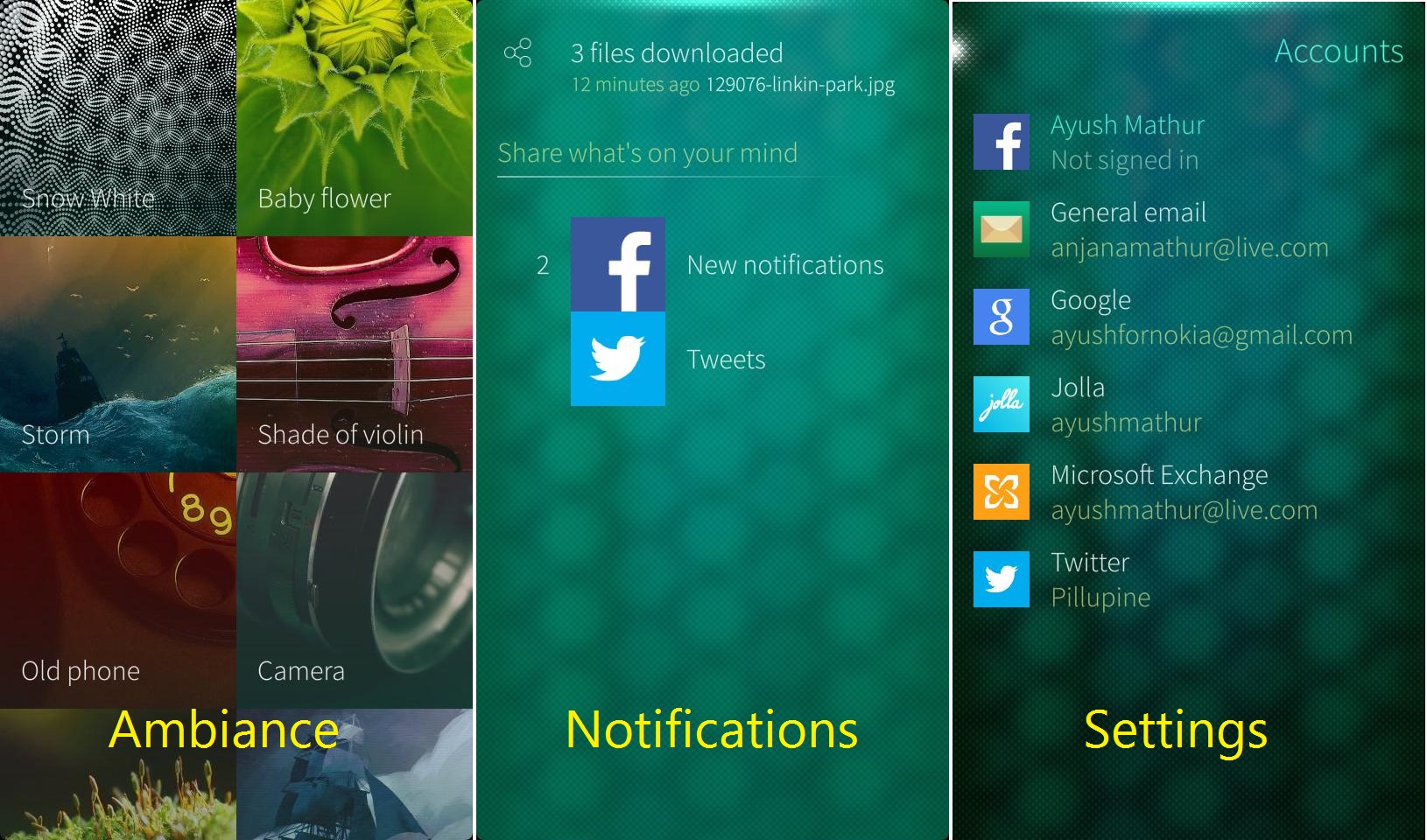 Getting over on gestures & swipes takes time and is sometimes confusing, but its quite obvious for any new UI. It took me a day but now I observed that the small times saved in not actually opening apps and peeking by swipes really makes bigger impact in daily usages. We are lazy beings and I know it takes a lot of effort to lift that thumb up & put down again & do it again & again just to go back. This OS hits that sweet spots & gives you the leisure to navigate around just by swiping fingers on screen. I just loved that feel.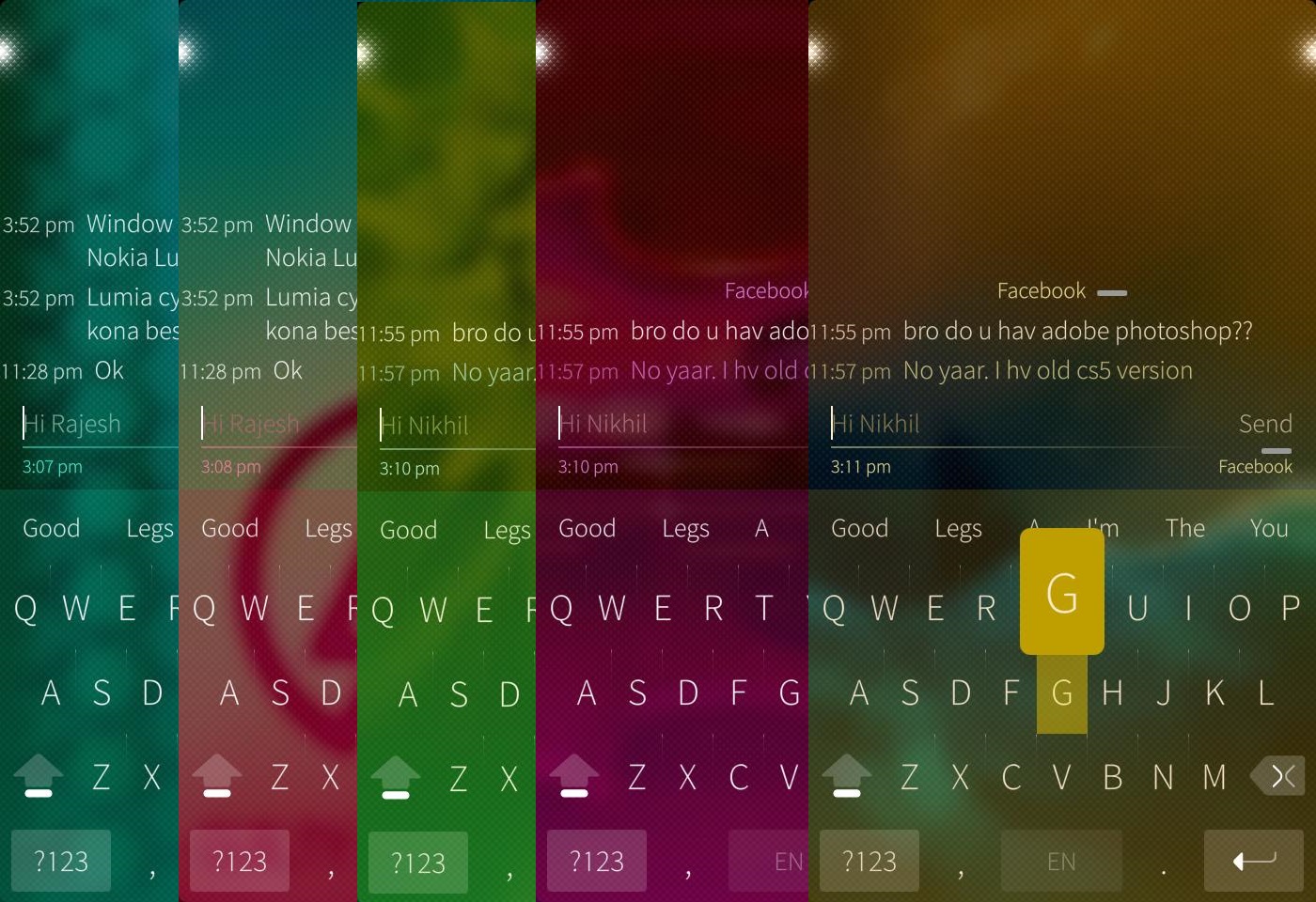 Let's move on to apps and functions. As I said, it is a new OS, asking for advanced features is pointless. The phone came with no apps installed which gave me full control and more space. Really appreciate that step. It has Jolla store to get new apps & utilities. Though there are very less apps available in store, its android app compatibility pretty much make things up but Sailfish do need native apps. Native apps run very smoothly & interestingly do not take much space. Android apps runs just fine, though there is no full compatibility & notifications do not show up like a native app.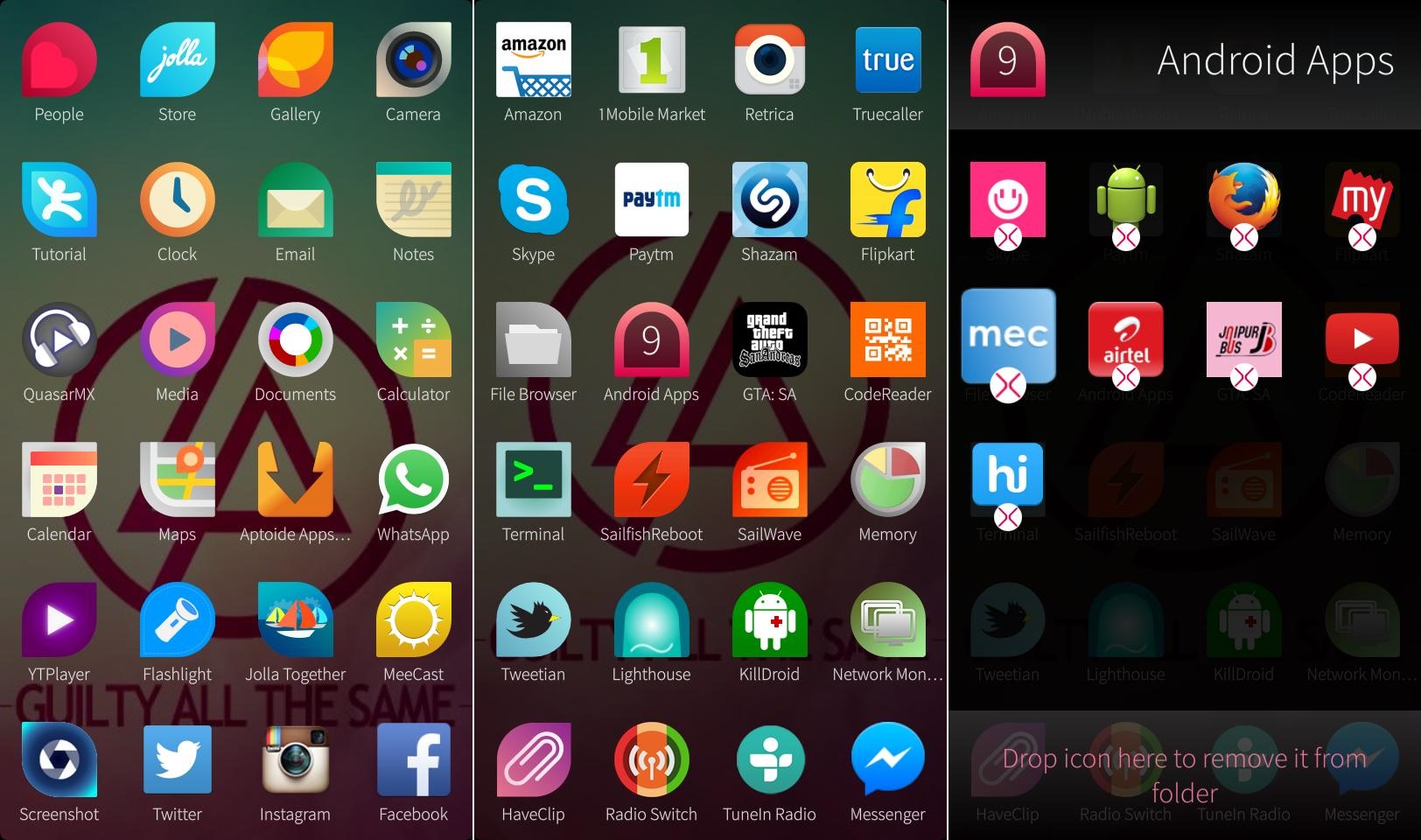 While there are lots of missing features & OS is full of bugs, let's not forget that this a new OS made from scratch & will take time to catch up with modern needs. Folks at Jolla are hard at work & they releases new updates in every 2 months.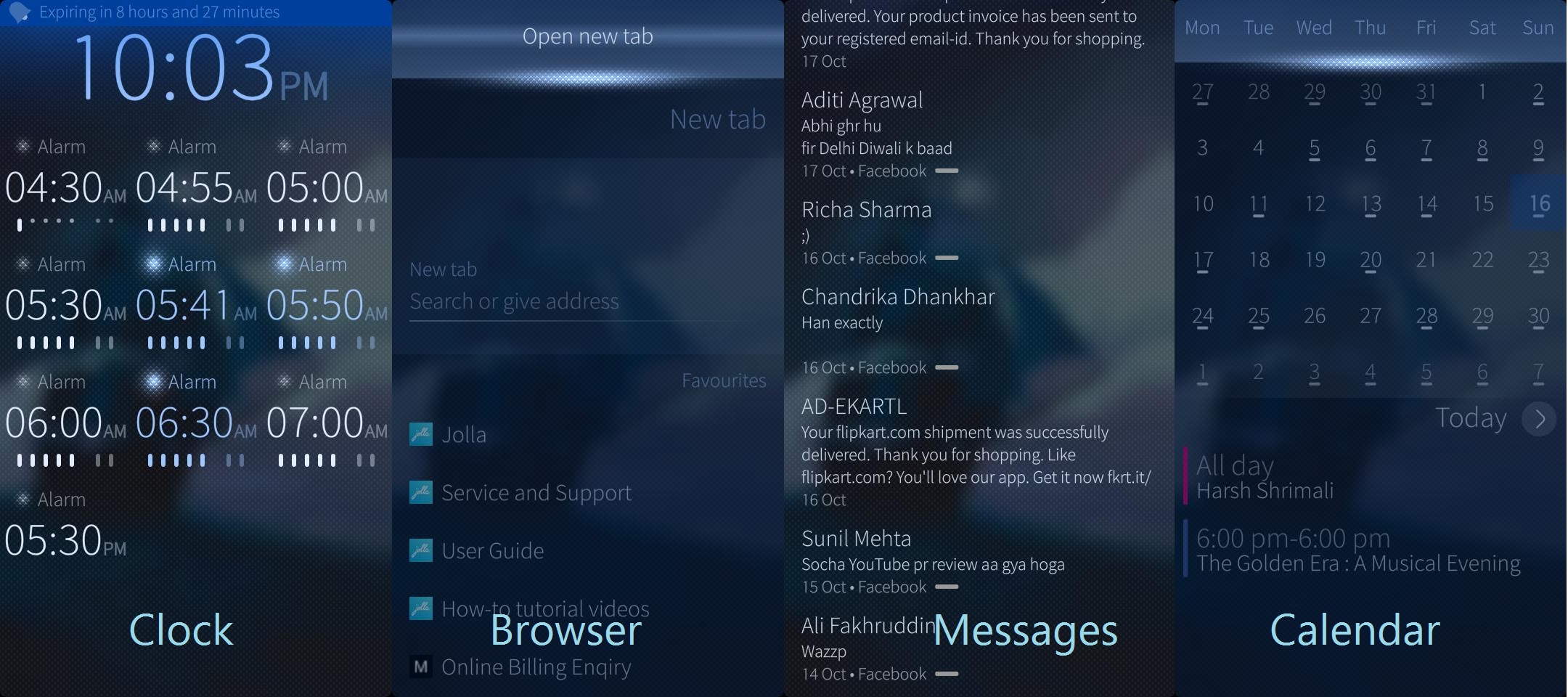 So, it is sure that we are going to see a lot of improvements with new features. The best thing is, there is a big Community spread all over the world which continuously backs the whole development of the Sailfish OS. New features are requested, problems are reported, tweaks are shared & discussions takes place at high level. There are also open source linux developers which are taking interest and making new apps for the smartphone OS. Its a potential OS and should develop to cop up with modern needs.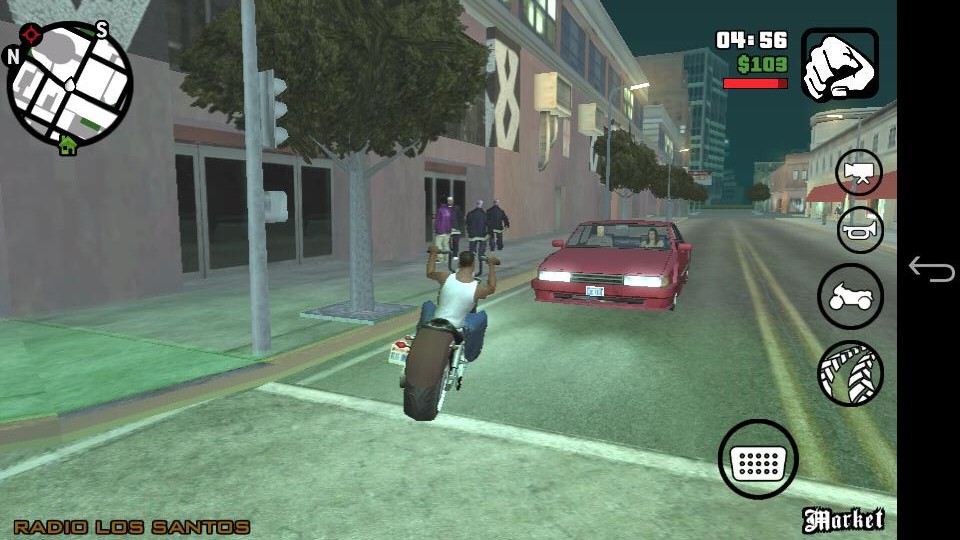 While this review should end here, but there is a special feature of this phone I was talking about earlier which need separate part-
The Other Half
While in general phones, back cover do not usually have much functionality, Jolla has given it the half the importance possessed by whole hardware of the phone. You can customize your phone not just from inside but from outside also. Say for example, you want to add Wireless charging functionality in your phone, all you got to do is change the Back Panel of the phone with new one having all necessary things to charge your phone wirelessly. This is just one practical example already implemented in real life. Others include a small display at back to show time, Back panel with Funky colorful LED lights and the latest one which is most demanded, a QWERTY keyboard.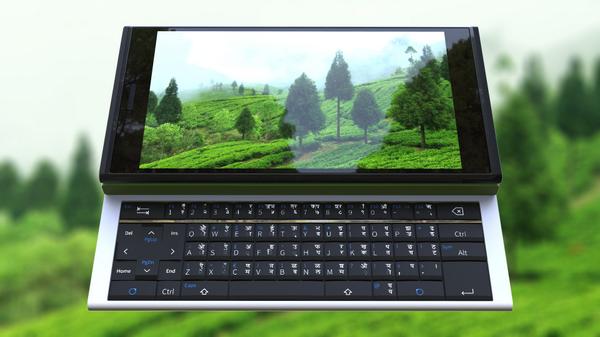 While these ideas are not new and we do have keyboard accessories for phones but this is just a start & Possibilities are infinite. Imagine one day you could attach a whole new camera to your phone as an accessory, or add an extra amount of RAM or any hardware you like & they do not end here. You could add or remove Hardware like you do with apps. Add any one with extra functionality that you need at that moment, or just go with Funky Back Panel or one made of leather or maybe a designer Back Panel from your favorite artist with exclusive Ambiance & Ringtone. Currently, there are only three more Other Half s are provided by Jolla of different colors, Bright Red/Orange, Black, Aloe (A shade of Blue) apart from default white one and all have their own exclusive ambiance to accompany which customizes the phone to match its outer part.
This idea is crazy & could be successful if taken seriously by the world. The Other Half idea, is a Business in itself, all it needs is a market of people with Jolla Phones. Not all startups are always successful. And we all know Google is coming up with Project Ara, which shares almost same idea. Well, we don't know what is the fate of this idea, but one thing is sure, it is Fascinating.
Competition
At under Rs.17,000 price point, the Jolla smartphone go head to head with Nokia Lumia 730 with great camera & Latest Windows OS. Moto G is also in the same race with lot of other Android smartphones from Micromax, Xiaomi, Gionee with a lot more better hardware. But in reality, Jolla smartphone is a stand out because it has Sailfish OS.
Conclusion
Well, I will keep it short & straight. The Jolla Smartphone is NOT yet ready for end users who are expecting a stable smartphone to keep their things going on. While it is a smartphone with promising hardware & a beautiful OS which is definitely likable, but in the end, you don't want a phone with such unstable OS crashing now & then. Though, the ones who are enthusiasts & developers or just want to try something new, something real good, can go ahead & become an early adopter of a mobile OS of Future & also support being in one of the greatest open community I ever seen.
So what you guys think? Does Jolla stand a chance in this Big Bad Mobile Market? I guess they just need to change their attitude & should come up with a Bigger launches & announcements, unless they are waiting for a very special time!