While Motorola had literally given up operations in India a few years back, the company has revealed that it has received a positive and heart-warming welcome all thanks to Flipkart.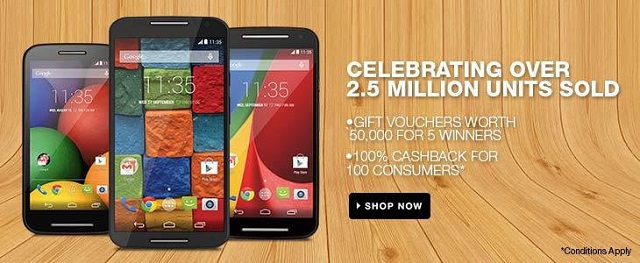 Flipkart has revealed that 2.5 million Motorola handsets have been sold since the company's re-entry in the Indian market. The company has five smartphones in its portfolio in India – the very popular Moto G, the 2013 flagship Moto X, the ultra-affordable (at that time) Moto E, the second gen Moto G and the second gen Moto X.
While Flipkart hasn't revealed the details of the individual handset sales, we can assume that the Moto G combined with the Moto E has definitely helped propel the Motorola sales in India. The combination of decent specs with a reasonable pricing has helped the company enter the top five handsets company lists in India. The company, though now owned by Lenovo, would continue to sell its products exclusively on Flipkart.