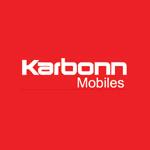 Karbonn Mobiles recently expanded its mobile handset portfolio with the launch of 10 new mobiles in the price range of Rs. 1500-5000. The new range from Karbonn consists of touch, QWERTY, multimedia and music phones.
While the Karbonn K1414 is a touchscreen phone, the Karbonn K25i is a Wi-Fi enabled, QWERTY phone. The Karbonn K111, K11 & K514 are multimedia phones  and the Karbonn K550i, K424, K343 & K316 are music phones. The Karbonn K451i is a phone that offers a good battery backup.
Karbonn Mobiles also announced that they have plans to launch 3G smartphones on the Android platform within the next quarter.
On the launch, Pradeep Jain, Managing Director, Karbonn Mobiles, said "Karbonn Mobiles was launched in India in March 2009 with a view of offering unmatched quality and features at attractive price points for Indian mobile phone users. The response thus far has been truly overwhelming and the Karbonn brand has gone from strength to strength in the country. We plan to get even more aggressive with fresh initiatives to ramp up our operations and aim to double our sales by the first quarter of the next year."