While we all are eagerly awaiting the Motorola X phone, Google CEO claimed that the device really excited him.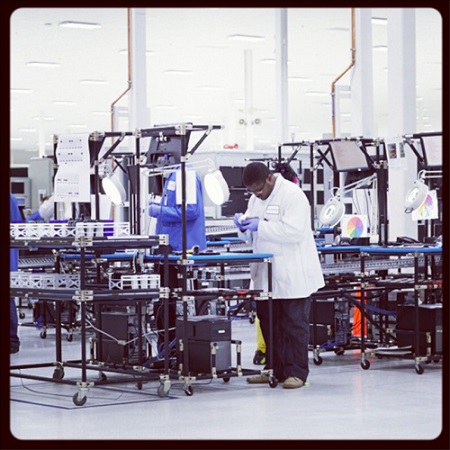 Speaking to the media about the Moto X, CEO of Google, Larry Page, said "I know you're all eagerly anticipating what Motorola is launching soon. Having been a tester for a while. I'm very excited. I think they're (Motorola) working hard on making good products, we're really excited about it, they're excited about it."
While Page wouldn't elaborate about the Moto X, he did mention they were doing things that are normal for business with respect to the $500 million advertising campaign for the phone. In the meanwhile, the Motorola Mobility Twitter account posted a picture of a worker at the Texas plant that is manufacturing the upcoming Moto X, working on some machinery along with the tagline "Yep. This guy is building exactly what you think he is. Designed by you. Assembled in the USA." Yes, we know what it is.