A change is on the cards for the Indian smartphone scene. After launching exciting 5-inch phones and beyond, it seems the companies who have been establishing a base here such as LAVA are reverting back to what's the most favorable consumer base ever: budget smartphones. With rising costs and lowering income, the Indian consumer seems hungry for something that exudes awesomeness at an affordable price tag, which is where LAVA's new endeavor comes in.
Mr. Hari Om Rai, co-founder and director, LAVA International Limited, commented on the launch, " At Lava, we are committed to constantly strive to innovate and develop great value for our consumers. In line with this commitment, Lava has introduced affordable, yet fully loaded entry level 3G android smartphones which will now fuel the aspirations of the evolving mobile user in India. The Lava 3G 356 and 3G 402 are uniquely designed smartphones which lets a consumer enjoy the power of 3G by consuming online content."
LAVA has launched two phones targeted at the budget smartphone consumer – 3G 356 and 3G 402.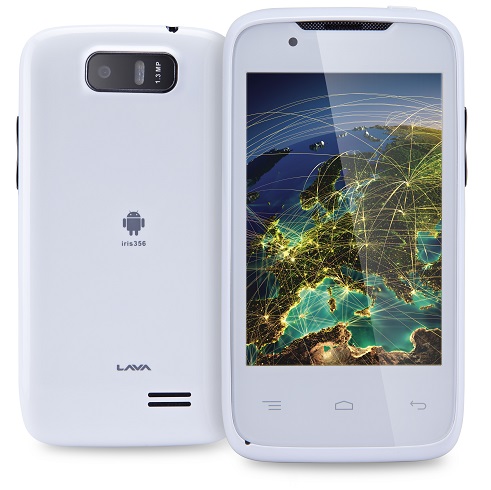 The 3G 356 comes with Android 4.2 (via OTA update), a dual-core processor, a 3.5-inch 480 x 320p touchscreen, a 1.3-megapixel camera and a 1500 mAh battery while, the 3G 402 has a slight edge in terms of features with a 4-inch 480 x 800p screen, Android 4.2, a dual core processor, a 5-megapixel camera and a 1500 mAh battery.
Both of these phones come with 32 GB MicroSD support but just 256 MB RAM, which might turn out to be an issue while doing heavy stuff on the phones like say playing games from the Play Store.
The price points are interesting though, since both of these phones retail with a retail price of Rs. 4499 and Rs. 5499 for the 3G 356 and the 3G 402 respectively.