Google seems to be working on a redesign of the Google+ app on Android, as new screenshots have leaked showing off the upcoming interface and more.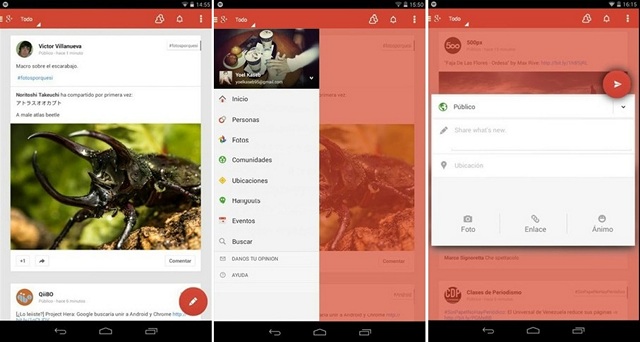 The leak comes from Yoel Kaseb, according to whom, the screenshots are from an early build of the upcoming Google+ redesigned app. He also suggests that the current build is unstable and most probably, unfinished. 
In the leaked screenshots, we see a new coloured action bar and also a new circular button to post new content, which floats along the app. The overall interface now seems flatter. the new design seems in line with the recent Gmail and Calendar leaks we came across. Google seems to be working on adopting an identical new design over its various apps.
We are not really sure if these screenshots are real but Yoel Kaseb is verified on Google+, which adds a bit of weight on the leak. The screenshots do seem real though, as they match up to what we have seen in the past few weeks.
We don't really know when Google plans to bring the new update and things might change more before the final version is released. Anyways, we'll keep you posted.