Just yesterday, we came across an image of the LG G3 retail box and today, we have a LG G3 mockup from the sources, who say they have seen the device in flesh.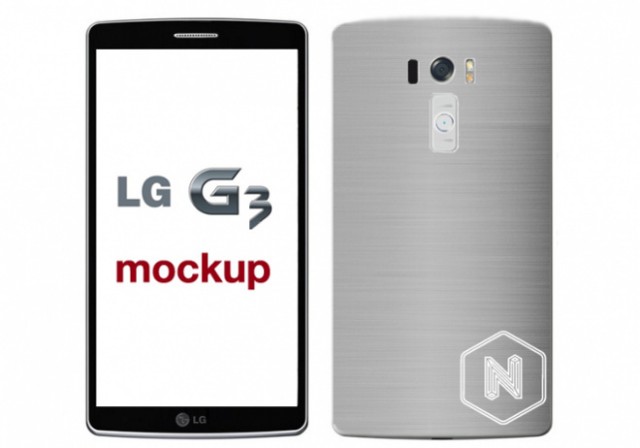 The mockup shows us the LG G3 we have been expecting. As rumored, the device seems a lot similar to the previously leaked Japan bound LG Isai FL. We see narrower bezels and a new matte finish on the back. According to the source, the LG G3 will come with a matte polycarbonate body with a texture, similar to what we have seen on the HTC One M8. The back cover is said to be removable, so we hope there's a microSD slot in there.
The source also says the display is "impressive" and it is a 5.5-inch QHD (2560x1440p) display. LG is said to be putting the 5.5-inch display inside a body of a Galaxy S5's size, which means very narrow bezels.
Similar to the LG G2, there will be on-screen buttons and rear mounted buttons. The new rear mounted buttons will be smaller with a LED light on the lock key. While the source does not reveal much about the camera, we see the mockup feature a dual tone LED flash along with what seems IR blaster. The source has had a good record with leaks but we will still suggest you to take it with a good amount of salt.
Other rumored specs include a Snapdragon 801 processor, 3 GB RAM, 16 MP camera with OIS, fingerprint scanner, water and dust resistance. LG is rumored to be revealing the G3 in May but we aren't sure about that yet. Whenever it launches, it will sure be an impressive device and a beast when it comes to specs.