Two days ago, we told you that the Xiaomi Mi 6, successor to last year's Mi 5, will initially come with Snapdragon 821 SoC under the hood due to availability issues with the Snapdragon 835. While last year's Mi 5 was offered with Snapdragon 820 SoC along with 3 GB and 4 GB RAM, the Mi 6 might have a 6 GB RAM variant if the recently leaked image is anything to go by.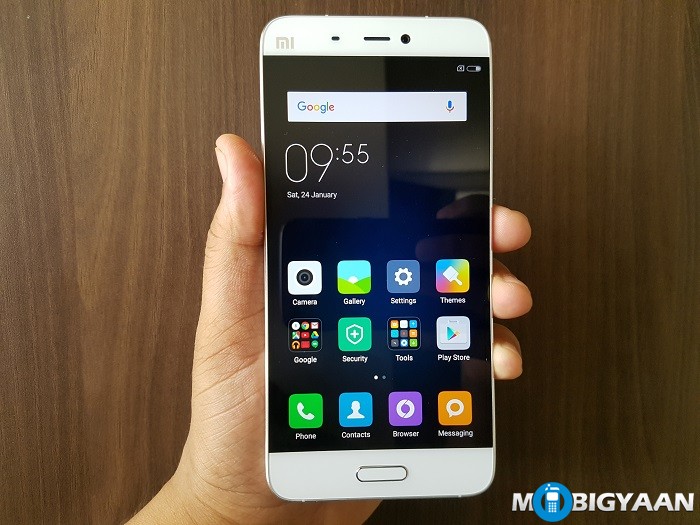 An image of the alleged Mi 6 (shown below) has leaked online which shows the About section of the phone. This section shows Mi 6 as the name of the phone along with 6 GB RAM and 256 GB internal storage. It also reveals that the Mi 6 is running MIUI 8.3.14 which is based on build number NRD90M of Android 7.0 Nougat. Apart from this, the leaked image also reveals the processor being clocked at 2.7 GHz.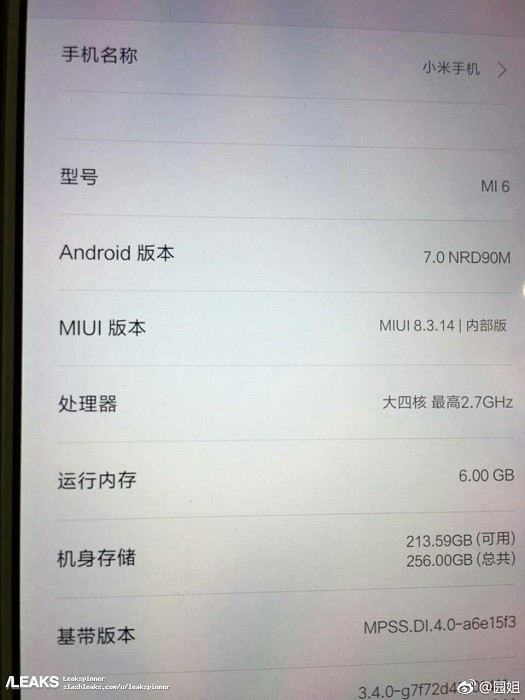 As of now, there's no information as to when the Mi 6 will be launched, however, whenever it is, the initial batch will come with Snapdragon 821 SoC as the initial supply of Snapdragon 835 SoC has been hoarded by Samsung for its upcoming Galaxy S8 flagship. This is also the reason why LG launched the G6 with Snapdragon 821 under the hood instead of waiting for the Snapdragon 835 to be available in enough quantity.
Well, while the initial batch of the Mi 6 is expected to come with Snapdragon 821, we are pretty sure the company will launch another variant which will come with Snapdragon 835 under the hood. However, it would be quite a while as there are many manufacturers who want the the 835 chipset for their devices and getting enough quantity may not be an easy task for all the OEMs out there.
With that being said, coming back to the leaked image, we are not sure how legit it is, so take it with a proverbial grain of salt as we expect to hear more about the Mi 6 in the coming days once the company moves further with its development.