Last week we saw leaked images of Moto G5 and Moto G5 Plus along with their specifications. Well, some more images of the Moto G5 have leaked now to take a look at.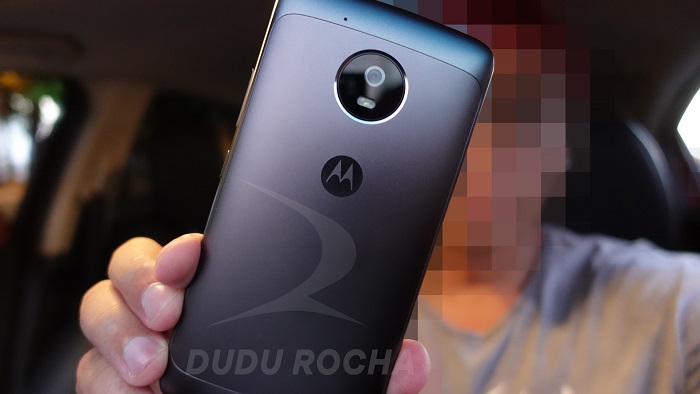 These images show off the design of the Moto G5 which is in line with what we have seen last week. The device has a metal back and reportedly carries a 13 MP rear camera below which is the Moto moniker. At the front is the fingerprint scanner, which, unlike last year's Moto devices, isn't square-shaped. It actually reminds us of the fingerprint scanner found on the OnePlus 3 and 3T.
The fingerprint scanner is said to be gesture based and mimics the functions of the back and recents button. To perform the back function, you will have to swipe your finger from right to left, and for recents, you will have to swipe it from left to right. Well, with this, you can disable the on-screen navigation buttons and get that little extra space on the screen. One of the leaked images also show the Moto G5 running Android 7.0 Nougat. Well, we are not quite sure whether Motorola will launch it with 7.0 Nougat or we will see it running 7.1.1 Nougat out of the box. However, chances of the former making it to Moto G5 as well as the G5 Plus are higher.
Rumored specifications of Moto G5 and Moto G5 Plus:
[table id=86 responsive=flip /]
The Moto G5 and Moto G5 Plus are expected to be unveiled on February 26, until then, we might have some more leaks incoming.