Recently LeEco and Coolpad have been working together on mid-range smartphone offerings. However, the companies now seem to have gone all out with a flagship smartphone offering.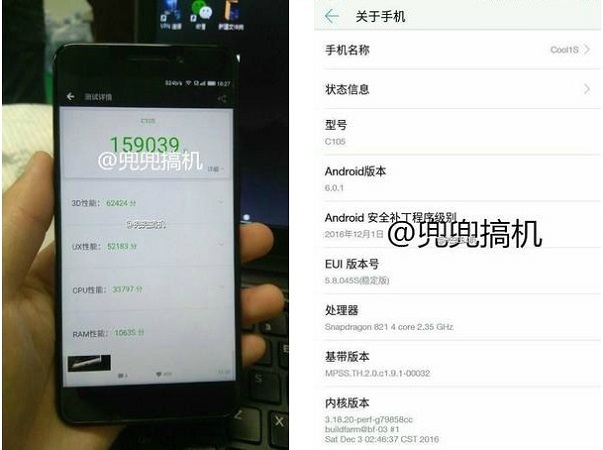 LeEco and Coolpad are said to be working on a new smartphone in their joint Cool smartphone range. The handset, which is said to be named Cool 1S, is expected to be a high-end flagship offering. The handset would apparently have the latest colour variants like the glossy black option alongside the gold colour variants.
Interestingly, the Cool 1S is said to be powered by the Qualcomm Snapdragon 821 processor and seems to have got surprisingly good scores at benchmarks. While the details of the smartphone are scarce, sources suggest that the handset would have 5.5 inch full HD along with 6 GB of RAM and 128 GB of storage on-board. While the pricing is not currently known, we expect it to be on the higher side.