Gaana for Android gets support for 9 regional languages
To make its popular music streaming app more accessible to Indians in rural areas, Gaana has now added regional language support for the Gaana app.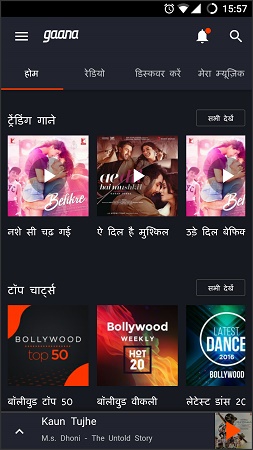 Gaana has announced the addition of support for 9 regional languages besides English. The app can now be accessed in Hindi, Tamil, Telegu, Kannada, Malayalam, Marathi, Bengali, Punjabi, and Bhojpuri. Users can select their preferred languages in language preferences in Settings. The feature is currently available on Android and is expected to rollout to iOS soon.
Speaking about the launch, Prashan Agarwal, COO, Gaana, said, "Gaana's mission has always been to bring the best music experience to all of India. Gaana reaches over 25 million consumers, but is now finally usable for hundreds of millions of Indians who can't read English. This is one of multiple initiatives by us to provide value to all Indians across India and the world."