Keeping with the festive sales scheduled in early October, LeEco has announced a temporary price cut for the flagship Le Max 2.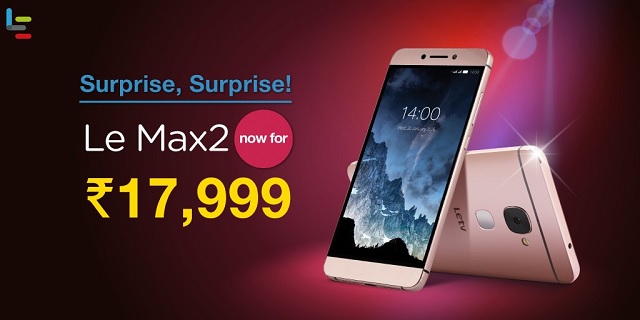 LeEco has announced a massive discount on the flagship LeMax 2 on all the online platforms for a few days. With the temporary price cut in effect, the flagship smartphone, which was launched in India for Rs. 22999, will now be available for Rs. 17999 on all online platforms.
LeEco is also holding a flash sale on 30th September, where LeMall will exclusively give out 2000 special vouchers to consumers, which will entitle buyers on LeMall.com to an additional discount from 1st to 6 October, 2016.
Speaking about the price cut, Atul Jain, COO, Smart Electronics Business, LeEco India, said, "We have had a great relationship with Flipkart and we are confident that it will only strengthen as we go forward. To ensure that more users have access to our Le Max2, we are delighted to announce our partnership with Amazon India and Snapdeal. We are confident that our users will enjoy the new Le Max2 experience, which is now available at a special price for the festive sales. Through this move, we now have presence on all major e-commerce platforms in India along with our very own LeMall.com."