Legendary rocker Gene Simmons from KISS tying up with Angry Birds
One of the world's greatest rock bands KISS and the world's most popular mobile game – Angry are developing a partnership of sorts, according to what Gene Simmons said in an interview.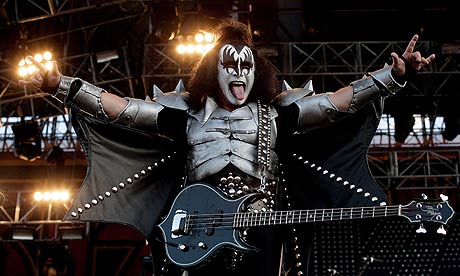 Have you heard of KISS? You might have, if you were born before the 2000's. You might have also heard of Gene Simmons, one of the world's most desirable men. I don't think Simmons or Angry Birds any introduction. What I am amped about is both of them are coming together.

Simmons was quoted as saying in an interview with IndustryGamers –" We're talking with Angry Birds, KISS and Angry Birds, which will become a deal."
Simmons and his tech venture Ortsbo are trying to cash on the Band's large following by making an appearance on every medium. In the coming future, they are set to dazzle Facebook. In fact, there is also a KISS Hello Kitty available! Getting back to Angry Birds, Rovio hardly misses any opportunity to popularize the game, and tying up with KISS might mean creating a whole new following altogether. Imagine Goth Angry Birds trying to blow out every building's ass and rocking out to KISS tunes in the background – that is the kind of stuff we expect from this partnership.
Rock out, you Angry Birds!