Glee inspired ad for Samsung Galaxy Note aired
When it comes to marketing its handset, the Samsung Galaxy Note, Samsung leaves nothing left to be desired and a recent Super Bowl ad for the Samsung Galaxy Note is ample proof of that. The ad not only breaks into song and dance, just like the hit telecom Glee!, it also pokes fun at Apple.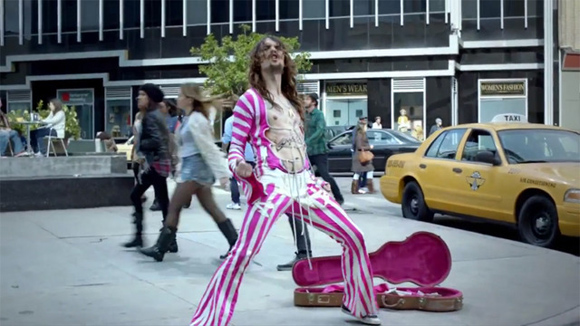 The ad, directed by Farrelly brothers, who gave us the hilarious There's something about Mary takes a potshot at people waiting in line for an iPhone looking laggard and bored by showing them a Galaxy Note. As soon as a person is introduced to the Galaxy Note, he breaks into Glee-esque song and dance. The whole crowd is buoyed by the Galaxy Note and the phone ultimately transforms a boring scene into a jingly happy situation.
Samsung Galaxy Note, known for its 5.3-inch screen and S-Pen stylus is sure a unique piece of creativity if nothing else. So is the ad. Samsung has shown it can have fun while making the fun of others. Besides, adding song and dance to the mix makes it even livelier. Here, catch it for yourself.