Oscar host Ellen DeGeneres' oscar selfies just can't stop doing the rounds. After Samsung donated $3 Million to her charities for taking the selfie with the Samsung Galaxy Note 3, other smartphone companies have been making fun of Ellen's tweet. Lenovo has its own unique take on it.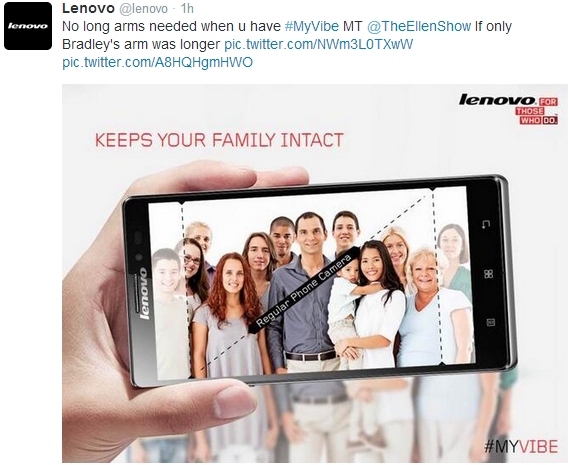 The selfie taken by Ellen was posted on Twitter and had an awesome reaction, leading t 3 million retweets. But, Ellen casually remarked, 'if only Bradley's arm was longer' since there were just too many celebrities in the frame and some were cut out.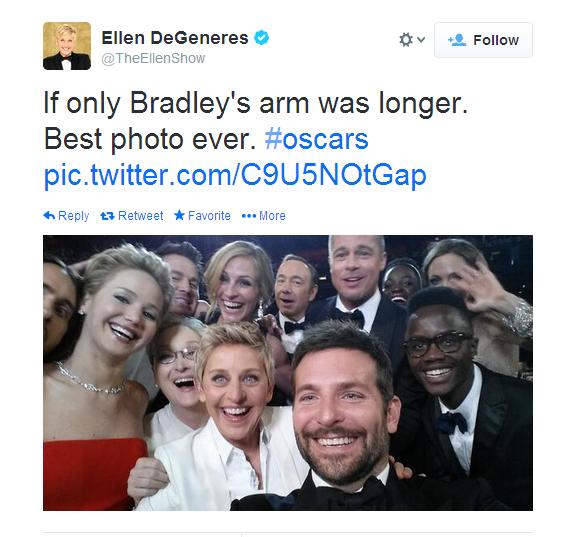 Lenovo taken this point and showed off its Vibe Z camera, claiming that it could have done better and people wouldn't have been cut out, had the selfie been taken by a Lenovo Vibe Z.
So, is the Lenovo Vibe Z really that good? We will be soon be posting a full review of the device. For now, check out in our Hands On, how the device looks and feels.