So as we are nearing the launch of Microsoft's next generation OS, Windows 8 more leaks are making their way to unveil the upcoming tablets form manufacturers.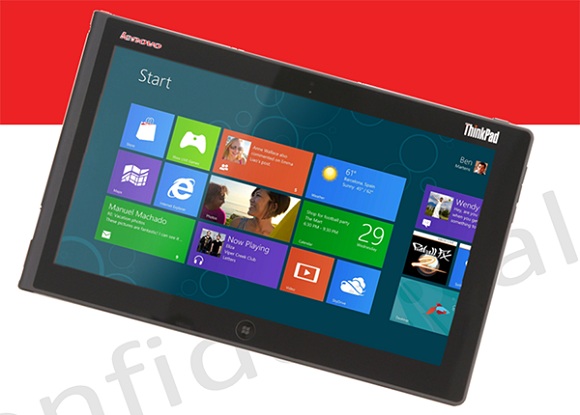 And the latest tablet to get leaked is Lenovo's ThinkPad Tablet 2 which from the leaked slides seems to be aimed at businesses.

Back at this year's Computex Lenovo has showcased a ThinkPad prototype running on Windows 8 OS and the Tablet 2 seems to be matching the prototype that was showcased.
 
The specs of the ThinkPad Tablet 2 include:
 
10.1-inch screen with a WXGA display resolution

Dual-core Intel Clover Trail processor

2GB of RAM

64GB of storage

8 MP camera at rear, 2 MP front facing

Optional support for pen input

NFC, LTE / HSPA+ connectivity

Fingerprint reader

Dock which includes a keyboard
With all these specs, the source is pointing out that Lenovo is readying the ThinkPad Tablet 2 to directly take on the most popular tablet out there, Apple iPad. And if you ask us how is that happening? Well check out the Best in Class slide below.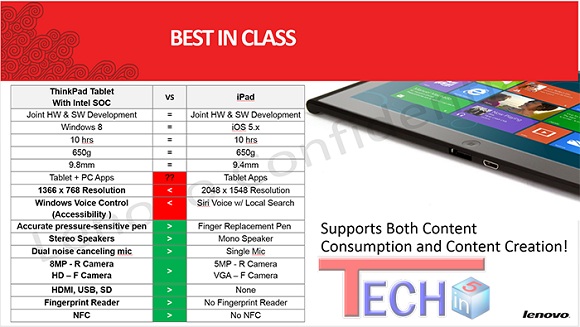 Lenovo has not announced as to when the tablet will be available but we are expecting it to arrive soon after Windows 8 goes on sale on October 26.