Okay now this is interesting. There was probably a rumour going around in the business circles that Lenovo might be interested in buying up the Finnish giant Nokia.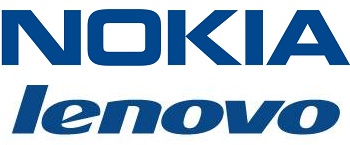 But now Lenovo has come out in open and said that it might be a joke if such a thing was to happen between the two companies.

Lenovo Exec Gianfranco Lanci while speaking to Reuters said, 
"This must be a joke. There's nothing ongoing".

An anonymous banker also said to Reuters,
 
"Frankly, I'm quite surprised that people actually bought into the possibility (of a takeover). It (Lenovo) would have been spending so much money buying something that is not really Lenovo's core line of business. I would think a more likely possibility would be some form of collaboration or cooperation between the two."
 
We personally think that if a situation of a

buy-out

arrives for Nokia, the best company to lay its hands on the Finnish giant would be Microsoft, given the fact that they have a strong partnership and merging completely would benefit both of them in the long run.