LG has today announced that its Optimus L-Series smartphones have crossed an important milestone for the company and has seen sales of over 10 million units worldwide.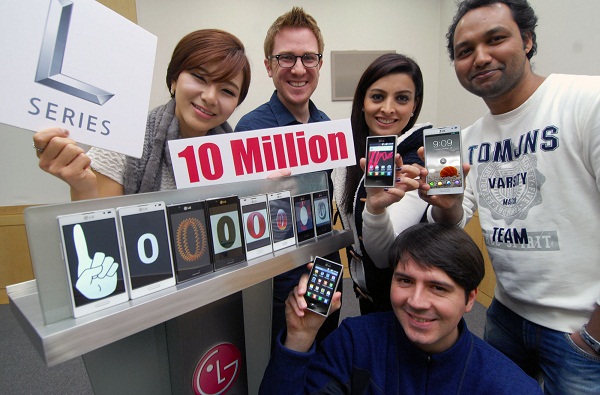 LG has emphasized that to sell smartphones, they do not need to 'Look Alike' and consumers want attractive smartphones with distinctive styling.
LG made it a point to offer its L-Series in all sizes to cater to the different needs of buyers and launched Optimus L3 (3.2-inch display), Optimus L5 (4.0-inch display), Optimus L7 (4.3-inch display) at the MWC 2012.

Followed by these, LG went ahead and launched the Optimus L9 which recently went on sale in India and arrives with a 4.7-inch display. It is available for Rs.19

,

990. The LG Optimus L3, Optimus L5, Optimus L7 and Optimus L9 are now available in over 50 markets worldwide.

According to LG, its L Series smartphones comprise of five aesthetic design elements which include:

Modern Square Style for a comfortable grip

Floating Mass Technology for a slimmer look

Seamless Layout for a more intuitive arrangement of keys

Harmonized Design Contrast utilizing metallic accents and

Sensuous Slim Shape that draws one's gaze to the unique form factor.
LG also included features like QucikMemo and QTranslator on its LG L-Series smartphones which allow users to capture and share a note with others using just a fingertip and also instantly and accurately translates words as well as entire sentences in 64 foreign languages.