LG has officially made its new QuickMemo feature available for its Optimus L-Series smartphones through a small update.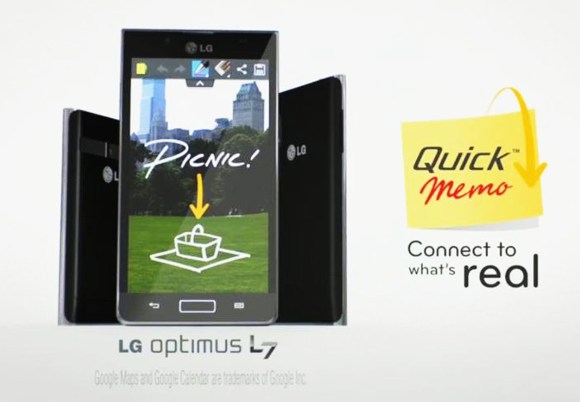 The feature allows users to instantly capture a screenshot of any type of content such as web pages, images and videos. Users can also write, draw, or quickly write down a memo directly on the captured screen by just using a finger. Users can then share this note with others via text, chat, or email.

The update is currently available in certain areas but will be reaching globally by the end of third quarter. So owners of the Optimus L7, L5 and L3 should be getting the new feature equipped update anytime now.
LG will also be launching a global TV commercial with the theme of 'Connect to What's Real' to boast its new QuickMemo feature on the Optimus L-Series smartphones.