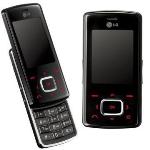 Do you own a LG Chocolate? If yes, then you can get US $10,000 for giving it back to LG. LG Mobile is globally searching for 5 of its Chocolate phones. LG wants to buy back handset having serial number – 802KPAE821224, 803KPBF578597, 803KPXV578330, 803KPHV578503, 803KPJP923836 – for US $10,000. If you own a LG Chocolate with the serial number already mentioned then send a mail to inform [at] lge.com by 30th September 2009.  Email entries from the participants will be accepted till 30 September 2009 23:59 GST. The owners of the LG Chocolate with serial numbers mentioned above will be contacted by LG representatives on September 30th 2009 and will be announced globally on 8th October 2009.
Send following information in your mail to LG.
Your phone's (LG Chocolate) serial number

Photos of serial number as Proof

Full Name

Country

Email Address

Phone Number

Home Address
LG will buy back your phone, if you send all the details as required and pay you US $10,000 and a new LG Chocolate Phone.

Verification Process:

LG headquaters will thoroughly evaluate each email entry. The phone's photo and serial number will be examined for authenticity.

The serial number owner shall submit his/her phone to their country's regional LG office for inspection.

The phone will be thoroughly inspected at the LG headquaters' R&D center. The serial number will be compared with the phone's internal components, which will be extracted and analyzed for authenticit. Lg will use the support of mobile operator(s) and other institutes for further assessment if necessary.