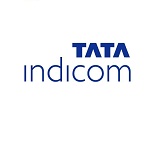 Tata Teleservices Limited has emerged as the Number One telecom operator in the country in terms of new subscriber additions in a month, by adding more than 34 lakh new subscribers in August 2009. The achievement is all the more noteworthy in that the nearest competitor in terms of new subscriber additions managed to add just over 28 lakh subscribers in the same period, a gap of 6 lakh subscribers.

Tata Teleservices Limited added on 3,418,138 new subscribers in August 2009 from its CDMA (Tata Indicom) and GSM operations (TATA DOCOMO) put together.

"This is fantastic news for us and a validation of all the efforts that have been put into making our network and services the best in the industry," Mr Anil Sardana, Managing Director of Tata Teleservices Limited, said. "We thank each one of our new and existing subscribers for showering so much love, affection and trust in us. This has far exceeded our expectations and enthuses us to provide the best telecom experience to our customers—in keeping with our larger objective of achieving customer affection and delight," he added.

Tata Teleservices recently launched its GSM services under the brand name TATA DOCOMO and has so far started commercial operations in eight Circles. "It has been just over two months that we launched TATA DOCOMO GSM services, and it will be a few months before we are a pan-India GSM operator. Against that backdrop, it is extremely gratifying to emerge as the top grosser in the industry in terms of new subscriber additions in August," Mr Sardana added.