According to a leaked presentation slide, it seems that LG is planning to launch a smartphone 'LG D1L' which will be similar to the LG Optimus 4X HD but will go on to run on Snapdragon S4 processor instead of the Tegra 3 which is found on the 4X HD.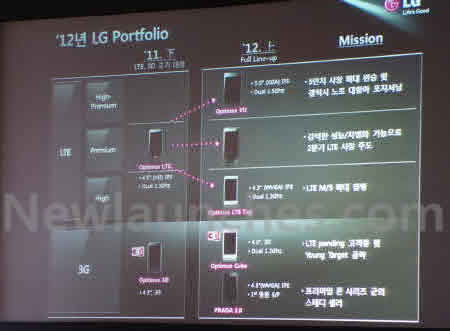 LG is planning this change in order to bring the much needed LTE support to its devices as the mobile tech world is moving towards it. 

Also the LG D1L is said to sport the same 4.7 inch display with resolution of 720p, the same which comes with the Optimus 4X HD. So all the users who wished to have LTE connectivity over their 4X HD will now get that with the D1L but they will have to compromise on the quad-core processor and adjust with the dual-core Snapdragon S4.
 
LG is going the same way as the HTC, as HTC decided to bring in a separate LTE version of the HTC One X with the S4 processor in the US instead of the global version which arrives with HSPA+ over Tegra 3 processor.