While LG has always given their smartphone display prime importance, LG Display has now unveiled a new 5.5 inch Quad HD display.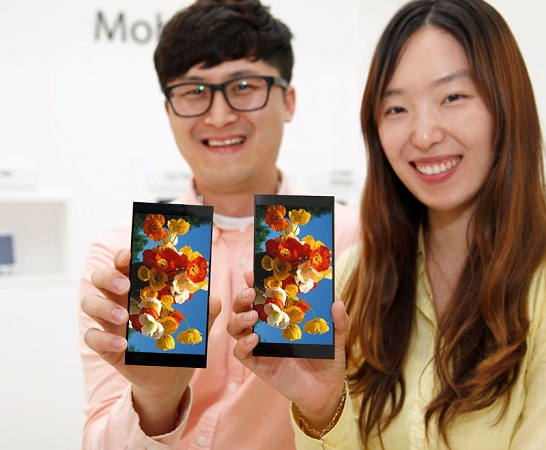 LG Display has introduced the 5.5 inch Quad HD IPS display panel for mobile devices. The display offers resolution of 2560 x 1440 pixels with 538 PPI pixel density. The contrast ratio is said to be 50 percent higher than conventional QHD LCD panels and the brightness is apparently increased by 30 percent without any increase in power consumption, making it easier for users to view the smartphone display in bright outdoor conditions.
The 5.5 inch Quad HD IPS display panel is said to be designed to offer richer and more accurate colours with a 120 percent colour gamut. It also has high touch sensitivity so that it can respond to touch commands even with water drops on the screen since the touch sensor is embedded within the LCD. The display would be used on LG upcoming flagship LG G4 smartphone, which is expected to launch later this month.
Speaking about the .5 inch Quad HD IPS display panel, Byeong-Koo Kim, Vice President, IT/Mobile Development Group, LG Display, said, "The Company has maximized the essential display functions for mobile devices from touch to colour gamut by using the latest technology and accumulated expertise." He added, "LG Display will continue to develop products that can offer the best user experience not only for smartphones, but also for tablets and notebook PCs."