Even after launching some pretty decent smartphones in 2015, LG seems to be having issues with maintaining sales. However, the company now plans on launching two flagship smartphones this year.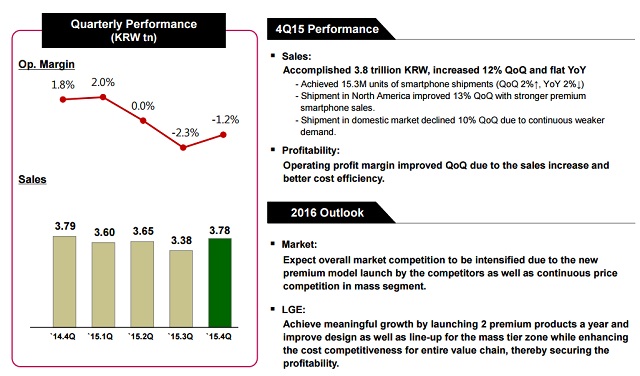 According to sources, LG is said to launch two new flagship smartphones in 2016. Obviously, one of the handset would be the LG G5 which is expected to be announced later next month at the MWC 2016. However, there is no word on the second flagship that the company plans to launch. The company expects that this move would help it improve its sales globally.
As per the Q4 2015 earnings report, LG managed to ship 15.3 million smartphones, which was a mild 2 percent improvement over the previous quarter but a 2 percent decline year-on-year. In 2015, LG shipped 59.7 million smartphones, which is more than the year before, but couldn't manage to break even in terms of profits for the year.