It is raining devices from LG's side. The Korean giant is not ready to stop with the announcement of Optimus Vu and Optimus LTE Tag in the past two days and has today announced three more smartphones the Optimus L3, L5 and L7 which belong to a new L-Style design strategy adopted by the company.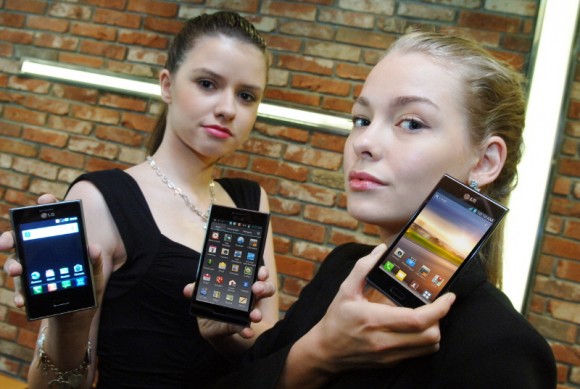 According to LG the L-Style comprise of five aesthetic elements: Modern Square Style for a comfortable grip, Floating Mass Technology for a slimmer look, Seamless Layout for a more intuitive arrangement of keys, Harmonized Design Contrast utilizing metallic accents and Sensuous Slim Shape that naturally draws one's attention.

The L-Style design seems to be directly inspired from LG Prada 3.0. LG has said that the core essence of L-Style involves a timeless design with finer details that further differentiate LG's mobile devices from the competition. LG has announced the Optimus LG L3, L5 and L7 which differ in size and features and are there to cater the needs in each segment.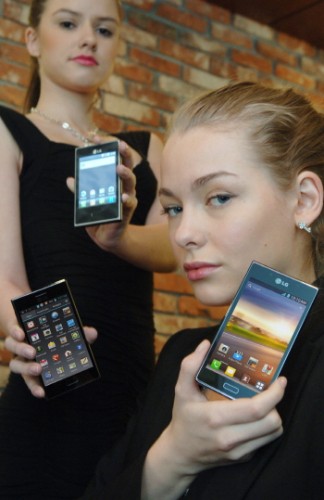 The Optimus L3 is to come with a 3.2 inch display, which is the smallest amongst the three devices and is also to run Android 2.3 Gingerbread OS. Whereas the L5 and L7 are to come with 4 inch and 4.3 inch of display and will the first devices to run Android 4.0 Ice Cream Sandwich OS out-of-the-box. No more information has been shared by the company in regards to the specs of the devices and we'll have to wait a few more days until the Mobile World Congress when we'll know the full capabilities of the L-Style Optimus range.