LG G3 Smart keyboard updated with emoji support and app based word predictions
With the LG G3 touted to be one the most intuitive keyboard, LG is set to make it even better with this new update.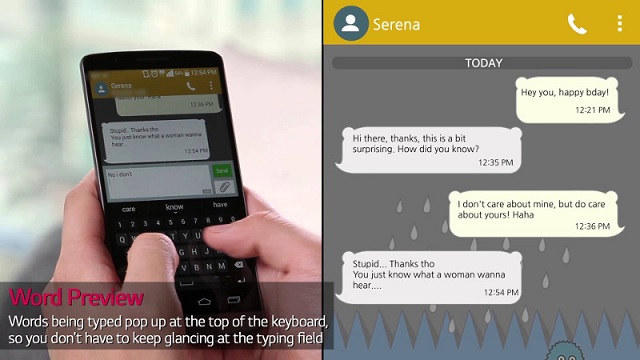 LG Electronics has announced that it will be pushing a new update for the in-built LG Smart Keyboard to make typing less tedious. With the update, the keyboard will be able to recommend the most appropriate emoticon based on the text typed. The keyboard will also suggest words depending on the most frequently used words in the particular app.
The LG Smart Keyboard update comes with the widely used Next Word Suggestion, which uses the contextual analysis and studies the user's style over time to suggest the next word. Also the keyboard automatically understands the language and immediately changes to the correct language. Users can also trace their fingers across the letters to type a word in one flow. The updates will begin rolling out this month via LG's update center.
Speaking about the LG Smart Keyboard, Dr. Jong-seok Park, president and CEO of LG Electronics Mobile Communications Company, said, "While Smart Keyboard is just one piece of a larger UX, it's a significant feature in that it improves upon a very fundamental feature that all smartphone owners do ― typing on a cramped keyboard. From the very beginning of G3's development, we tried to learn as much as we could about the way consumers interact with their smartphones. This Smart Keyboard update is a clear example of LG's continuing effort to provide a better and improved user experience."