LG G4 might be coming with a 3K display
The LG G3 was a great follow-up to the G2 and it was one of the first flagships to come with a 2K/Quad HD dispay and its successor, what we suppose will be called the LG G4 might up the ante even more.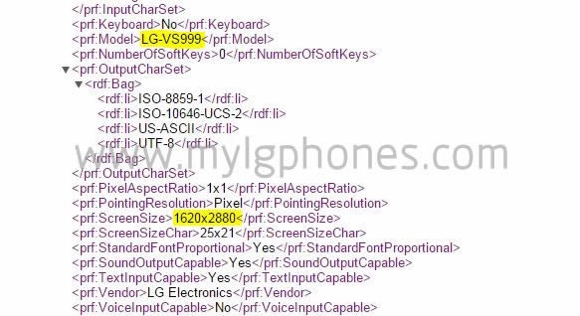 Reportedly, the LG G4 flagship will come with a 3K resolution display. Yes, that sounds overkill but we will not be surprised if LG comes out with such a dense display. The news comes from a leaked user agent profile of a device sporting the model number LG-VS999. The LG G3 for Verizon sports the model number LG-VS985, so the leaked model number seems apt for a US carrier's Verizon variant of the G4.
The leaked user agent profile of the device suggests that the display will pack in 2880×1620 pixels. Previous rumors around the device have suggested that the G4 will be coming with a QHD display as the G3, so we are not sure what to believe. It's also possible the Verizon variant of the G4 will be higher specced, as it has happened in the past.
Well, in my opinion, the Quad HD displays are cool but they are a battery hog and I would take a great Full HD display over QHD displays any day. Anyways, we hope the companies manage the battery life somehow.