LG G4 to be officially unveiled on April 28
The next LG G4 is a much awaited device. Everyone is keen to see what LG has in store for us after the other bigwigs have revealed their flagship for the year. Well, we won't have to wait much longer, as LG has started sending out invites for the LG G4 unveiling on April 28.
The invite asks you to save the date with the caption "SEE THE GREAT. FEEL THE GREAT." The invite shows a leather background, which makes us believe that leather might be incorporated in the LG G4 build.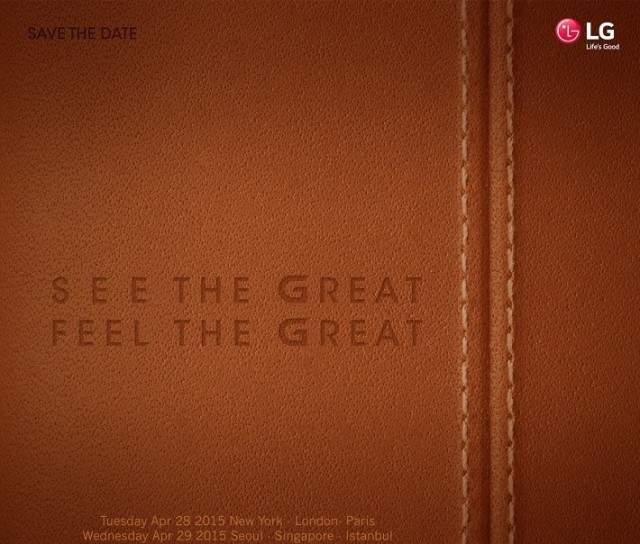 LG is going all out with its LG G4, as the event will take place in New York, London, Paris, Seoul, Singapore, and Istanbul.
We have seen a number of LG G4 leaks and the rumored specs for the device include a 5.5 or 5.7-inch QHD display, Snapdragon 808 or 810 processor, 3 GB RAM, 32 GB on-board storage, a 16 MP rear camera along with an 8 MP front-facing snapper. Rumors also point to a stylus being on-board.