With most of the handset makers getting ready with their flagship offerings, LG also seems to be working on the LG G5.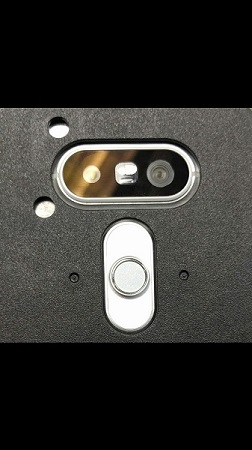 According to sources, the upcoming flagship LG G5 has leaked. This time the image shows a small part of the back of the phone. While most of the part is hidden, the dual camera setup is quite prominent. The handset is said to have a 16 MP primary camera and an 8 MP secondary camera at the back. The leak also suggests that the device would have a colour spectrum sensor and a heart rate sensor.
While there are no confirmed details about the LG G5, rumours suggest that the device would be powered by the Qualcomm Snapdragon 820 processor along with 3 GB of RAM. The phone is said to have a full metal body and a fingerprint scanner. Sources claim that the handset would be launched in February 2016.