The LG G6 and the Samsung Galaxy S8 are two of the most anticipated smartphones of this year. While the LG G6 is going to be unveiled on February 26, there's no information as to when the Samsung Galaxy S8 will be unveiled. However, according to a report coming in from South Korea, the home country of both LG and Samsung, the G6 will get a head start of 42 days before the Galaxy S8 is launched.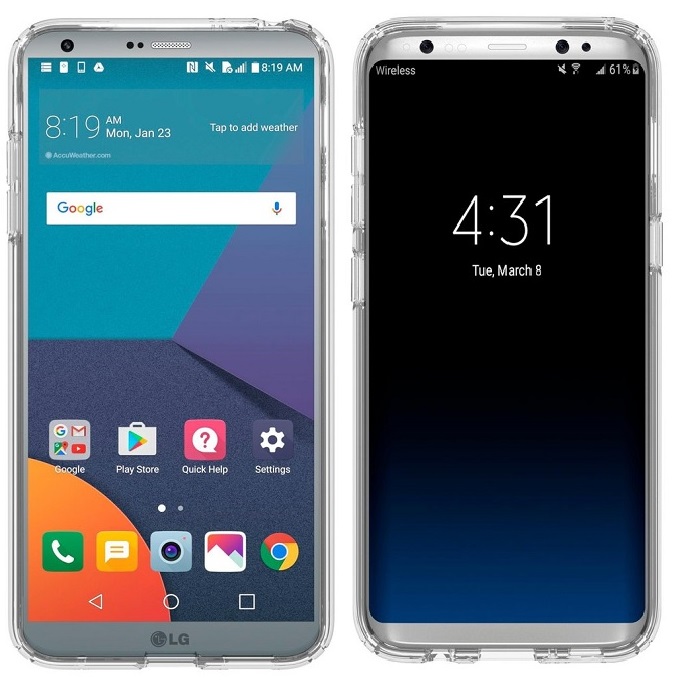 According to a report by ET News of South Korea, the LG G6 will be launched on March 10 after being unveiled on February 26. More precisely, it will be available for pre-orders between 2nd to 9th March and will go on sale from March 10. Well, this should give LG a head start of 42 days before Samsung's Galaxy S8 is launched. This will also give LG enough time to gain market share and increase sales volume of the G6 before the Galaxy S8 makes it to the market.
Talking about the Galaxy S8, Samsung is expected to unveil it on March 29 at an event in New York, with the global launch set for April 21. However, no timeline has been decided for the pre-orders of the Galaxy S8 as Samsung will prefer observing the sales of G6 first and then modify its plans accordingly.
ET News quoted a high-ranking official of a mobile network provider saying "Release date of Galaxy S8 in South Korea has changed from the 14th of April to the 21st of April due to reasons such as size of supplies and others". Even if Samsung plans to launch the Galaxy S8 globally on April 21, the company is expected start taking pre-orders from April 13.
Every one is keen to see what LG and Samsung bring in with their G6 and Galaxy S8 respectively. LG's last year flagship, the G5, was a failure, and, Samsung too will have to work hard to gain customer trust after last year's Galaxy Note7 debacle.
Well, for now, all eyes are set on the LG G6 which will be unveiled on February 26.