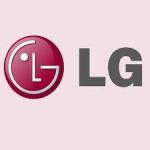 Remember Sony Ericsson's Green Heart Initiative and Nokia's Planet Ke Rakhwale campaign, now LG is also joining the league of Mobile manufacturers who are concerned for the environment. LG Electronics recently that announced it will replace all conventional magnesium inside its mobile phones with Eco-Magnesium, a new type of clean magnesium alloy, by 2012. Due to this greenhouse gas emission will reduce by a factor of approximately 24,000 during the die casting process. Replacing conventional magnesium with Eco-Magnesium in mobile phones will reduce carbon dioxide emissions by four kilograms for every handset LG produces.  LG claimed that it will not affect quality of final product.
Eco-Magnesium was developed by the Korea Institute of Industrial Technology (KITECH) with funding from the government of Korea. During production, Eco-Magnesium creates practically no sulphur hexafluoride (SF6), which the Intergovernmental Panel on Climate Change (IPCC) cites as one of the most potent greenhouse gas ever encountered.
We hope other mobile manufacturers follow LG by using Eco-magnesium and reduce Greenhouse Gas emission.