MTNL (Mumbai) regularize Add-on Packs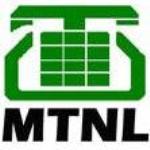 MTNL (Mumbai) has introduced add-on packs for its Landline subscribers sometime back as a promotional offer. This add-packs are now regularized. By using the add-on plans with existing monthly plan MTNL subscribers can avail extra free calls offered under these packs during the month. There are three Add- on- packs of monthly rental Rs 50, Rs 100 and Rs 200.

These packs offer 65, 140 and 290 calls free respectively. MTNL subsribers can avail this facility by dialing the Call center and will be charged for these packs in their bill and the Free calls will be credited to their account. The validity of the packs is only for one month. If the customers wish to continue or change the Add- on – pack they need to subscribe again the next month.