LG Electronics, has struck a chord at the Mobile World Congress with its new wireless transmission technology. The technology of Wireless Ultra High Definition transmission has been displayed for the first time by the company.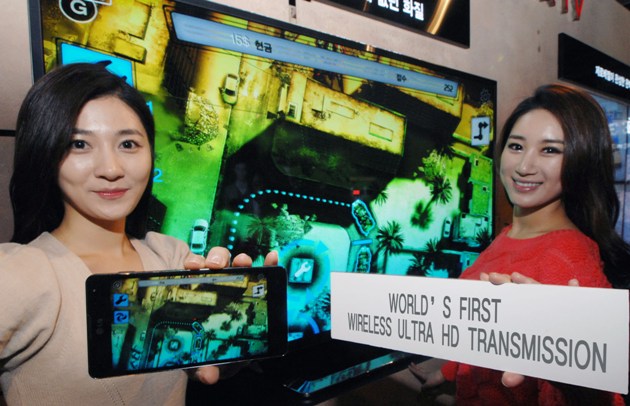 The Wireless Ultra High Definition (Ultra HD) transmission technology enables mobile users to view games and other smartphone content on Ultra HD TVs in real time, via wireless data transfer. With this technology, LG proved its power in the field of display and mobile convergence, which provides a truly enjoyable viewing experience.
Using Wireless Ultra High Definition transmission the user can deliver multimedia content from their smartphones to their Ultra HD TV's with minimal lag and data loss. On transmission the multimedia content is automatically adjusted to match the receiving TV's screen resolution, resulting in flawless visuals.
Since this technology doesn't overuse the phone CPU and other hardware resources, it consumes quite less power compared to other transmission systems. This step from LG would help converge the mobile phones with TV's or other displays of high resolution thus providing better picture quality.