With the LG G2 receiving praises for the exceptional performance, LG already seems to be ready with the next high end G series smartphone.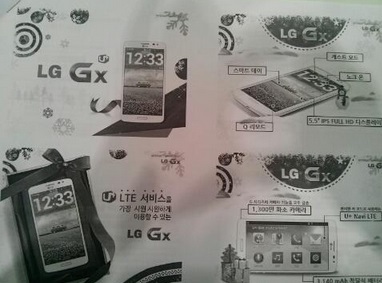 According to a report based in Korea, LG is getting the LG Gx ready, which is apparently the company's next flagship smartphone which would succeed and eventually replace the LG G2. While the design of the LG Gx is said to remain unchanged, sources claim that the device would have a bigger 5.5 inch display compared to the G2's 5.2 inch.
Surprisingly, the LG Gx is said to be powered by the Snapdragon 600 processor, which is quite suspicious as LG had partnered with Qualcomm and announced that all its future flagship device in the premium G series would be powered by a Snapdragon 800 processor, like the one seen in the G2. So it is really shocking that LG would consider downgrading its flagship. As of now there is now word on the expected release date but we can expect some more news on this soon.