Well, what can we say about the yet-to-be-announced LG Nexus 4? If the leaks of images, specs, hands-on review and more were not enough, today we are seeing the full manual of the smartphone getting leaked.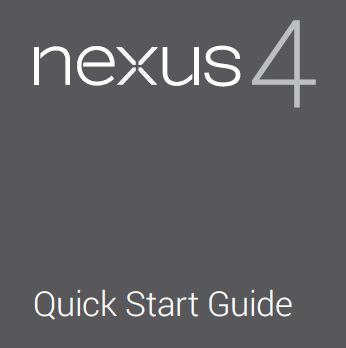 Interestingly this time the leak comes from no anonymous source but straight from LG's UK website. 
This leak goes on to confirm a few things which we have only been speculated until now which includes the internal memory and also the wireless charging feature.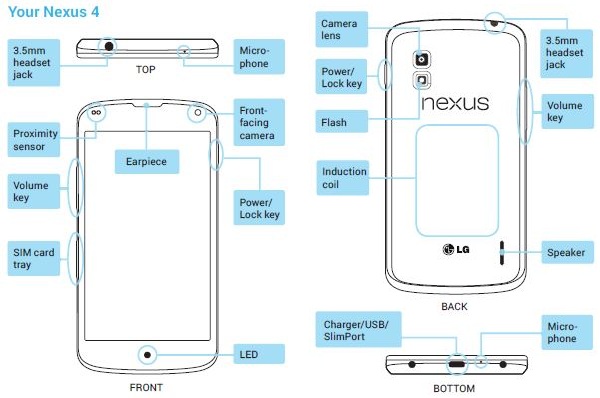 The LG Nexus 4 which goes on by the model number LG E960 will arrive in two internal memory options which will include 8 GB and 16 GB on-board storage. Now this should come as a relief to a many of you waiting for the device to launch.

Secondly, the LG Nexus 4 is also arriving with the wireless charging feature which now has been confirmed via the manual. As you can see below, there is a mention of Wireless Charging in the manual.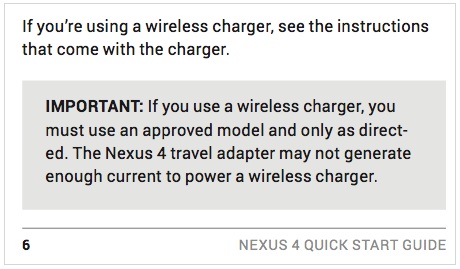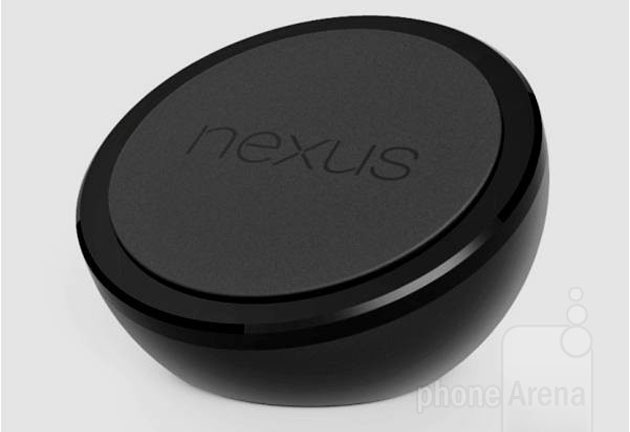 The LG Nexus 4 is to arrive with:

4.7-inch screen

Display resolution of 1280 x 768 pixels

1.5 GHz Quad-core Qualcomm S4 Pro processor

2 GB RAM

8 GB and 16 GB internal storage

8 MP rear camera with LED Flash

1.3 MP front facing camera

Android 4.2 Jelly Bean

2100 mAh battery
Google is holding the launch event on Monday to launch the LG Nexus 4 alongside the announcement of the 32 GB Nexus 7 and larger Nexus 10 and obviously the Android 4.2 Jelly Bean OS.