LG Optimus 3D 2 press-image leaked
We've already heard that LG will be launching an upgrade version of its popular Optimus 3D smartphone and it was previously leaked as well. Well now a press shot of the LG Optimus 3D 2 also being called as the 3D MAX has leaked.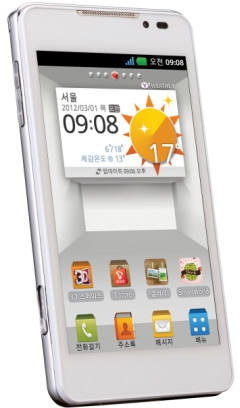 The smartphone has a nice slim body and stunning looks. At just 9.8mm thickness, it has a high-resolution IPS-LCD (a 4.3 inch) contradicting the previous leaks of a NOVA display.
While there isn't any other information on our hands, we only have previously leaked specs which include a 1.2GHz dual-core TI OMAP processor, dual-rear cameras of 5 megapixel resolution each, 8GB memory, DLNA, Wi-Fi, Bluetooth 3.0, 21Mbps HSPA and an NFC chip. Also the handset should come with 2D-3D converting feature which was added to the original Optimus 3D.
Well, we'll stop the guessing game here and wait for the MWC to commence, as we are pretty sure that LG will be revealing the handset at the event.