LG Optimus 3D 2 press-image leaked
We've already heard that LG will be launching an upgrade version of its popular Optimus 3D smartphone and it was previously leaked as well. Well now a press shot of the LG Optimus 3D 2 also being called as the 3D MAX has leaked.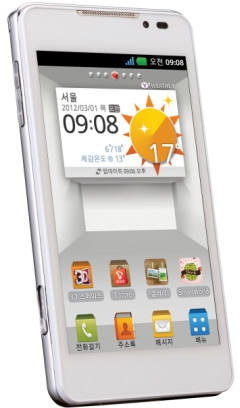 The smartphone has a nice slim body and stunning looks. At just 9.8mm thickness, it has a high-resolution IPS-LCD (a 4.3 inch) contradicting the previous leaks of a NOVA display.