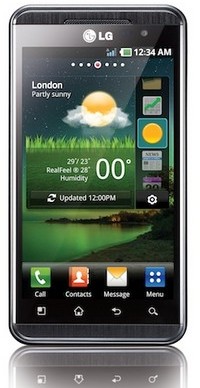 LG had introduced the first ever glasses free 3D smart phone a few months ago called the Optimus 3D. The features of the phone include 4.3-inch 3D touch-screen, Android 2.2 OS, 1GHz processor, dual 5MP cameras  with video recording at 1080p (2D), 720p (3D), 8GB of internal memory and expandable up to 32GB, a 3D Hot Key to switch between 2D and 3D modes, Wi-Fi, Bluetooth, DLNA, 3G connectivity, HDMI output and a 3.5mm stereo jack. The phone UI seems amazing as the phone offers 3D viewing in the UI itself.
The official release date for this baby is finally out. It is supposed to be rolling out by 6th June (it may be subject to change) in the European market and soon enough the US market in a couple of days after that.
As far as the Indian launch is concerned, the official date isn't out yet, but we presume that LG won't leave their Indian fans disappointed and will launch the Optimus 3D around June itself.