Now that the Mobile World Congress is over, everyone thought the mobile tech world would take some rest. But NO! Soon after the conference, the LG Optimus LTE III leaks are in the air. The Optimus LTE III is the third edition of the Optimus LTE series.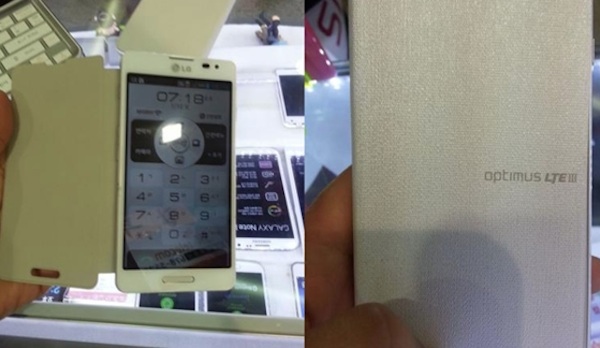 The Optimus LTE III photos which were seen by Unwired View, show a phone which has design quite similar to the Samsung Galaxy S II with the edges of the Galaxy S III. While the screen size is not at known, we believe it's a 1280 x by 720 pixel resolution.
The Optimus LTE III would have a dual-core Snapdragon S4 processor and a 2,420 mAh battery. The device is expected to have the Android 4.1.2 Jelly Bean OS. From the name, it's obvious that it will support 4G LTE.
LG had recently released its new L series II and the LG Optimus Pro. It did put up a good show at the Mobile World Congress, but the non-uniqueness of the designs seems to have disappointed lot of LG fans.