For the patriotic Indian's who love their language and find it convenient to use in daily communications, Google has taken an initiative to make this possible. The search engine giant rolled out the Google Hindi Input which allows user to type in Hindi.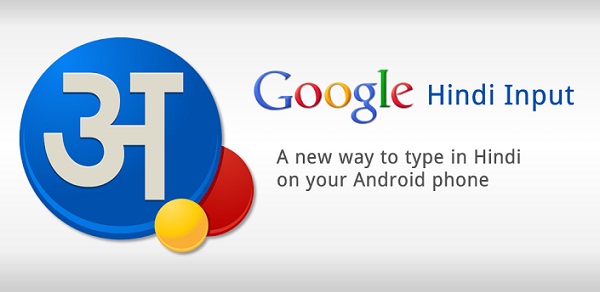 The Google Hindi Input app gives the user a Hindi Keyboard which can be used to type text directly in Hindi. The consonants can be accessed by navigating between the pages. Also there is a transliteration mode where the user types the word in English and then the word is converted into Hindi.
You can switch between the Hindi and English keyboard by using the toggle button. The keyboard can be used to type messages, update on social networks or compose emails in Hindi. The consonants are alphabetically ordered into 2 pages making it very easy to use. The transliteration is a useful function to those who find it difficult to type in the script.
The Google Hindi Input app is available on the Google Play Store for Android devices with version 2.2 and above. You can download it from below.