LG Optimus LTE launches with HD display resolution in Japan
LG Electronics has introduced the Optimus LTE (Model L-01D) smartphone in Japan. The handset has already been launched in North America and Korea and will now be making its way to the land of the rising sun in collaboration with NTT Docomo.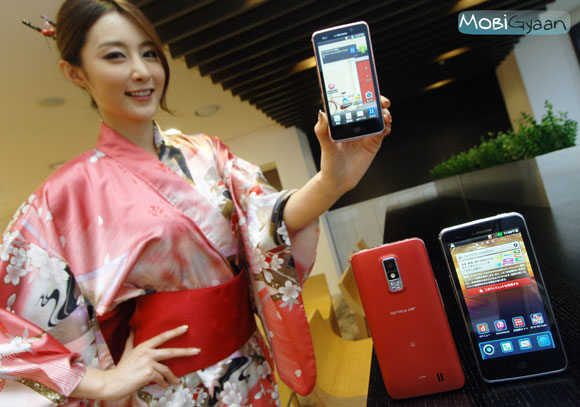 LG and NTT Docomo collaborated to make the Japanese Optimus LTE as unique as possible. The red color available on the Japanese edition of LG Optimus LTE will be available exclusively to Docomo customers as will the 1seg digital TV and NFC (Near Field Communication) features.
Pre-launch word of mouth in Japan for the Optimus LTE, one of LG's best-selling smartphones in Korea, has been favorable. Leading Japanese IT publication Get Navi wrote that the Optimus LTE was the best product in NTT Docomo's high-end lineup. Nikkei included the Optimus LTE as one of its top 10 smartphones recommendations in 2011.
The smartphone features a 4.5-inch 1280 x 720 (16:9 ratio) True HD IPS display which portrays sharp and crisp images with 2.76 million sub-pixels, a 1.5GHz dual-core processor with 1GB of RAM, an 8MP camera with LED flash at the rear and a 1.3MP front camera. The device will run on Android 2.3 will support LTE connectivity, 4GB of internal storage, an 1830mAh battery and HDMI and DLNA connectivity.