LG Optimus series finally gets to taste Android 2.3 Gingerbread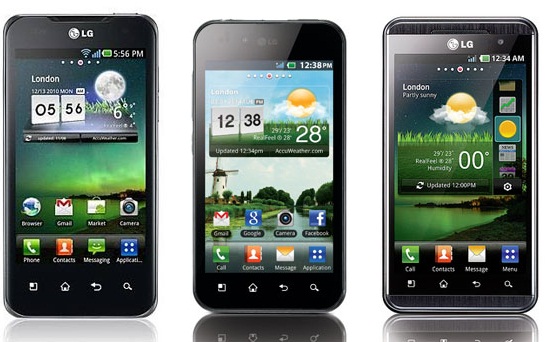 It has been a really long time since LG launched its Optimus series of smartphones around the globe. Now finally after a long time, Optimus owners will finally get the much awaited Android 2.3 Gingerbread update. The update starts today (November 1) with Optimus 2X in Europe and will continue to reach the Optimus 3D and Optimus Black at a later date in the month. The dates announced are for unlocked, unbranded Optimus devices. Those using a carrier bundled Optimus phone will have to wait a little longer.  
Dates for the roll-out are as below:
LG Optimus 2X: Now available (as of 1st November, 2011) for open models in Europe

LG Optimus 3D: Week commencing November 21st for open models in Europe

LG Optimus Black: Week commencing November 28th for open models in Europe
There is no date on the global rollout of the update yet, but we can expect it to reach other parts of the world, once the European updates are done.