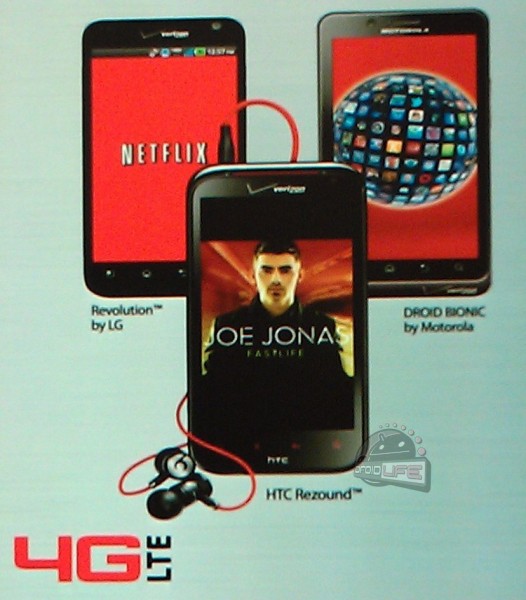 Verizon stores in the US have been boasting about their network through banner ads. Now what's interesting is that one of the ads has 3 handsets namely the LG Revolution, Droid Bionic and a new device called the HTC Rezound.
Now we haven't heard of the Rezound, but by the looks of it, it seems to be one fine smartphone. It's all black and red with 4 soft keys at the bottom and surprise! A pair of Beats by Dre earbuds, now that's music to the ears!
Sources say that the handset will be launched in a few days on the Verizon network in the US at an HTC event. The specs should include a 4.3-inch 1280 x 720 resolution S-LCD, a 1.5GHz dual-core processor and Android 2.3 Gingerbread with Sense 3.5. We sure hope the handset is also launched globally as we can surely use a good looking smartphone with Dre branded earphones.