The first Android ICS handset by LG to be called Optimus U1 [Rumour]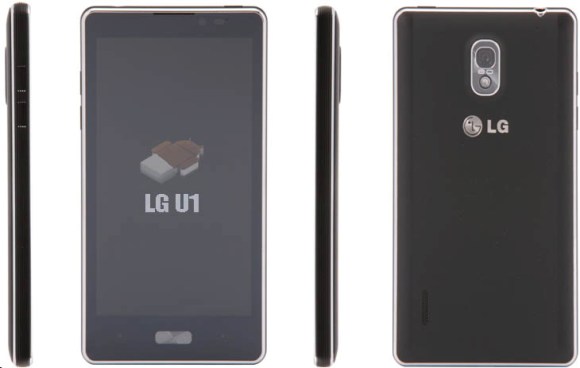 According to a tweeted pic, LG might be coming out with the Optimus U1 which is said to be the first Android 4.0 device by the company. There is no confirmation and it could all be a fake spoof just to catch some attention, just look at that ICS logo which seems all pixellated. But then we love rumours, don't we?
The handset sure looks nice with a slim design and an 8MP snapper at the back. Rumours say that the device will be launched next year and most probably will hit the Korean market first. We'll keep a look-out on this device if we get any more info, so stay tuned.