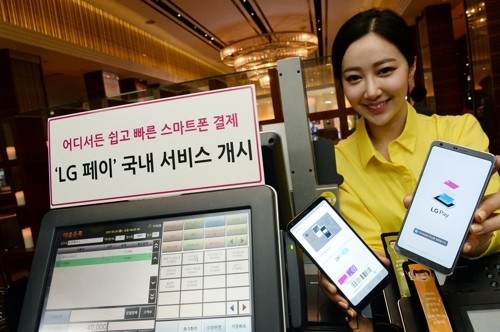 Everybody knows mobile payment is a big deal, and LG wants a share of the pie. Since November 2015 LG has been planning a mobile payment service of its own. Now, with a launch on its home soil Korea, it is finally official.
Even in Korea, only the LG G6 stands to receive the update which will enable LG Pay. Right now, cards from Shinhan Bank, KB, BC and Lotte are supported but LG has plans to expand to other card companies.
The technology used by LG Pay differs from Samsung Pay in the sense that LG uses Wireless Magnetic Communication (WMC) technology whereas Samsung uses Magnetic Security Transmission (MST) technology.
Using LG Pay is fairly easy. The payment service can process payments through just a fingerprint. Magnetic signals are used to exchange information with credit card terminals. The app will be able to store 10 credit cards. LG mainly wants to focus on offline retail payments but the company has plans for online payments and other banking services.
It is a bit disappointing that no further plans are known of LG Pay's availability outside of Korea. Korea is a good start seeing it is the company's biggest market. But if the company plans to go global with LG Pay it will have to be faster than this.