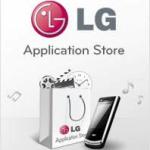 LG recently revamped its application store. The revamped LG Application Store will offer more than 3,000 applications. Approximately half of the applications will be devoted to feature phones.
Along with a range of applications for Windows OS phones that are already on sale, the new LG Application Store will also extend its line-up of applications for Android-powered smartphones at the end of this year.
The updated LG Application store, as of now, is available in 23 countries including India. LG aims to increase the number of applications in the LG Application Store to 4,000 by the end of this year and plans to expand the service to 33 countries including the UK, Germany, France, Italy and Spain and Iran.