LG shares Android 4.1 update schedule for a few Optimus smart phones
LG has just announced the list of lucky

smartphones

from the company which will go on to receive the much-awaited and latest Android 4.1 Jelly Bean upgrade.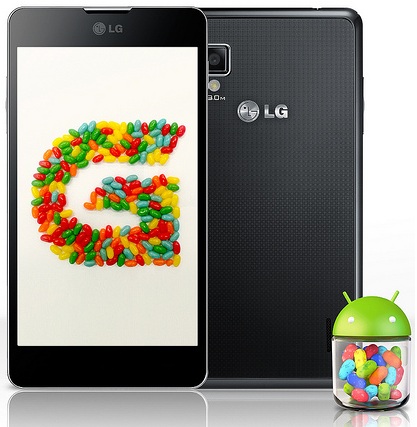 The roll out will start with the LG Optimus LTE II which will receive the Jelly Bean upgrade sometime in November and bring in all the features and UI improvements and LG Apps that the current LG Optimus G brings in.
Next up LG has announced that its 5 inch

phablets

, the Optimus Vu and Optimus Vu II in Korea will receive the upgrade starting in Q1 2013 (January – March) 2013.

The LG Optimus G which arrives with Android 4.0 Ice Cream Sandwich out-of-the-box will go on to receive the Jelly Bean upgrade in December as per the Korean Press release.

LG has not shared any details on its plans regarding the Jelly bean upgrade for any other

smartphones

but we expect to hear more from the company as this release details has been shared on the company's Korean site and the Global version should be available soon.

We should also note that LG is working on the next Nexus

smartphone

which is on the lines of the Optimus G and runs is expected to arrive with the new Android 4.2 OS on-board. And if this turns out to be true, then we can expect quick Android upgrade to LG

smartphones

as the company will have early access to the OS.