We have smartphones, smartwatches, smart TVs and now we have smart bulbs. LG Smart Bulb has just been unveiled and well, it's pretty smart.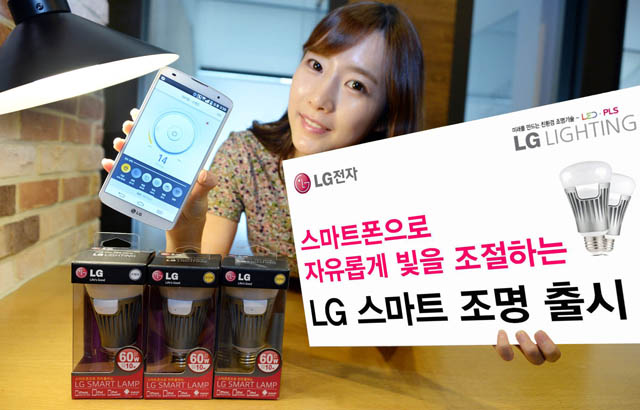 The LG Smart Bulbs use the LED technology and the South Korean giant claims that these bulbs will run for more than a decade, thanks to the low wattage. It will even let you save energy.
LG Smart Bulb features
You can control the LG Smart Bulb through an Android smartphone or an iDevice using WiFi. So, coming to the features, there's a security feature in the smart bulb, which lights up the bulbs when you're not at home. You can also set up the bulbs to flash when you receive a phone call.
There's also a cool "party mode", which makes the bulb sync to the music you're playing and flash different colors along with the beats. Pretty cool, eh? The :"party mode" will be only available for Android smartphones at launch time. The LG Smart Bulbs only work with devices running Android 4.3+ and iOS 6+.
A single LG Smart Bulb will cost you around 35,000 won, which is approx $32 (~ Rs. 1,950). All in all, this is some pretty cool stuff from LG but we aren't sure if it will ever make to any other country than LG's homeground South Korea. Anyways, tell us your thoughts on the LG Smart Bulb, would you buy it if it reached your country?