While LG is gearing up for the launch of the flagship LG G4, the company may be working on another handset called the LG Stylus.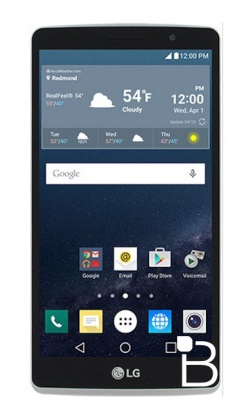 .
According to sources, LG is working on a new smartphone called the LG Stylus bearing model number LS770. The press renders of the phone have leaked, giving a first look at the upcoming handset. Looking at the renders of the device, the handset clearly seems to be a competitor for the Samsung Galaxy Note 4.
While there is not much information available about the LG Stylus, sources in the know claim that the handset would flaunt a 5.8 inch display along with the regular power and volume keys on the back surface. The device is said to be powered by a Qualcomm Snapdragon 610 processor with a 3000 mAh battery. There is still no word on the possible launch dates.