After LG unveiled its flagship LG G5, the company is now revealing the user interface LG UX 5.0 which is used on the smartphone.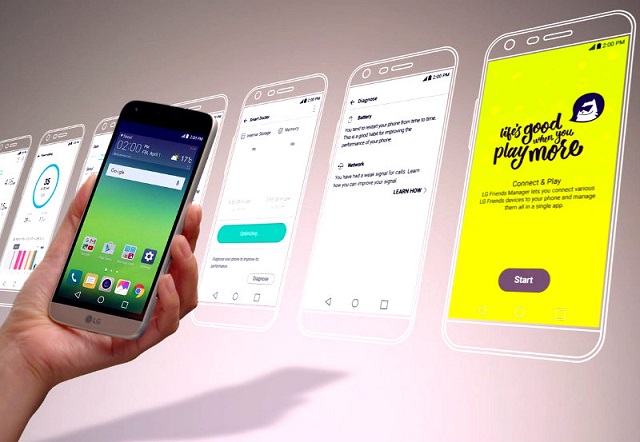 LG has announced the new LG UX 5.0 which is based on the latest Android v6.0 Marshmallow. The UX boasts of the LG Friends Manager app that enables users to easily connect with and control the LG Friends modules and accessories. Also added are several new camera enhancements, New Home screen, Always-on mode etc.
The new LG Friends Manager of the LG UX 5.0 smartly detects nearby accessories for easy pairing with LG G5, easily downloading and installing all the required apps from the Google Play Store. It also generates a different display for each LG Friend.
The added camera features in the LG UX 5.0 include the ability to switch between the standard 78-degree lens to the 135-degree wide angle lens by simply pinching the screen. Also users can take amazing selfies with the Auto Shot feature which triggers the shutter as soon as the users' face is recognized. Similarly, the Multi View feature captures different angles of images at the same exact moment using the front and rear cameras.
The LG UX 5.0 will come pre-loaded with the LG G5. It is also expected to roll out for other devices gradually. the list of devices that will get the latest LG UX are yet to be revealed but we can expect all the latest LG smartphones to be considered.