With the Nexus 7 tablet quickly becoming popular in the Android tablet market, the company may also be considering an 8 inch version of the tablet.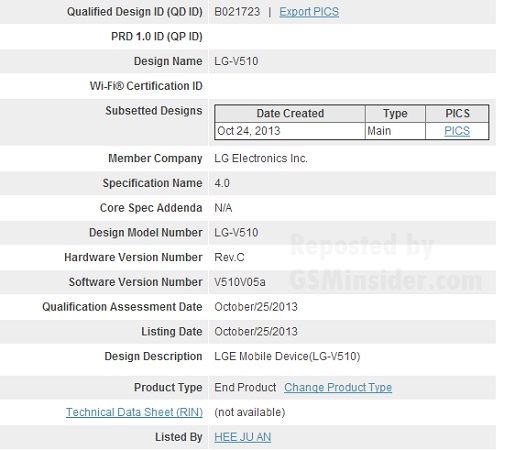 According to sources, an unknown LG tablet with model number LG-V510 has been spotted at the Bluetooth Certification. The tablet is allegedly said to be the Nexus 8 tab which would take after the recently launched LG G Pad 8.3. While the tablet was listed at the Bluetooth Certification on October 25, it may not be launched until the end of the year, if at all.
While a Nexus 8 tablet would definitely bring some cheer to the tablet fans with the 8 inch full HD display on their popular Nexus tablet, considering the numbering is closely related to the LG G Pad 8.3, it is quite possible that this device is another version of the tablet, with maybe LTE support. Also given that Asus did a good job on the refreshed version of the Nexus 7 and may also get the Nexus 10, it is surprising that the 8 inch version would go to LG.